Israel's F-35 jets operational, herald 'new era' amid regional turmoil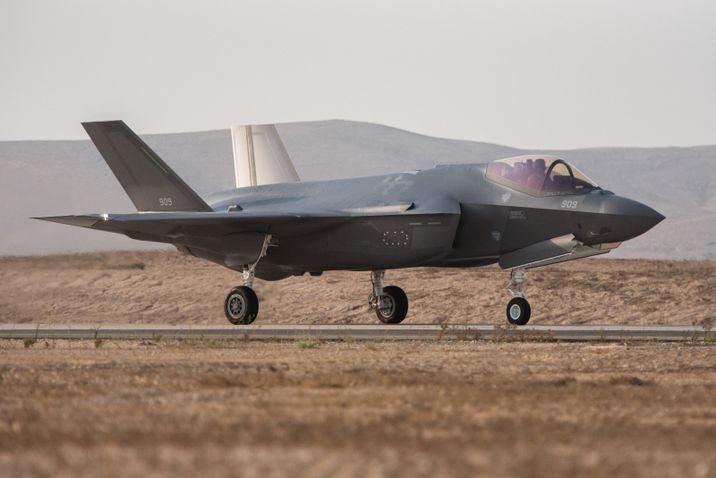 F-35 'Adir' stealth aircraft fighters for IAF
IDF Press release: A New Age in the IAF
'Comes at a time in which IAF is operating on a large scale on a number of fronts in a dynamic Middle East'
The Israeli Air Force declared its Fleet of F-35 stealth fighter jets operational and ready for use on Wednesday, in what has perceived to be a new era in the country's defensive capabilities.
Known in Israel as the "Adir", commander of the IAF, Major General Amikam Norkin said, "the operationalization of the aircraft adds another level to the IAF's capabilities at this time" which comes, "at a time in which the IAF is operating on a large scale on a number of fronts in a dynamic Middle East."
"The constantly evolving and complex challenges are met with a high-quality and professional aerial response," he continued.
Defense Minister Avigdor Liberman declared this a, "historic day" welcoming it as a "serious upgrade."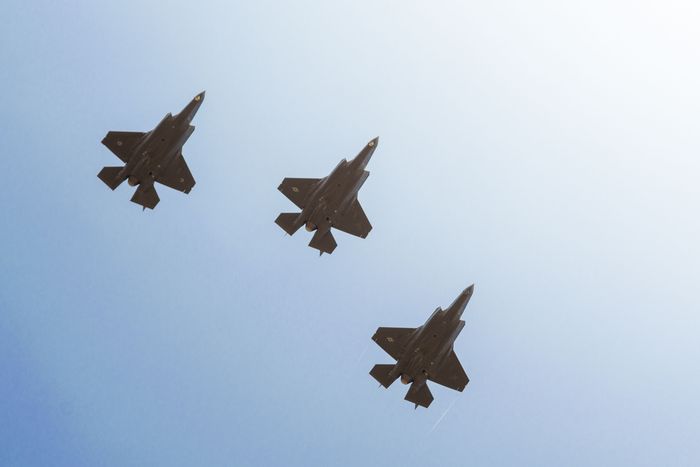 "The IAF is the only air force, beyond the United States Armed Forces, that operates the "Adir" aircraft", wrote the IDF press release, and, "is another expression of the cooperation and the special strategic relations between the State of Israel and the United States."
"Adir" was first received by the army in December 2016 and has since been expanded into a fleet of nine, which will eventually number up to 50 delivered in installments over two or three years purchased from the United States.
The Times of Israel stated that the process, undertaken by specially trained dedicated crews over the span of a year, centered on testing the machines, training pilots to fly them and preparing the ground crews to deal with maintenance Israel.
The stealth fighters are operated by the air force's Golden Eagle Squadron, based in the Nevatim Air Base in central Israel.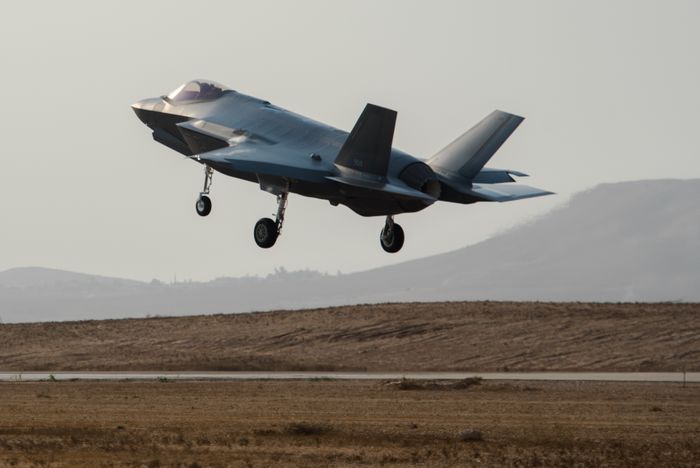 Whilst heralding in a new era of defense armaments that has been championed by many as a "game-changer", critics have cited the $100 million per jet price of the aircraft reported The Times of Israel.
Air power advancement is something Israel has been quietly developing over recent years as a way of boosting its deterrence against its enemies.
Following the recent alleged airstrike that destroyed an Iranian arms depot last week, Israel has acknowledged its increase in its missile strikes across Syria it's bid against Iran to prevent Hezbollah acquiring weaponry.