Israel handed Soleimani's phone numbers to US ahead of Baghdad drone strike: report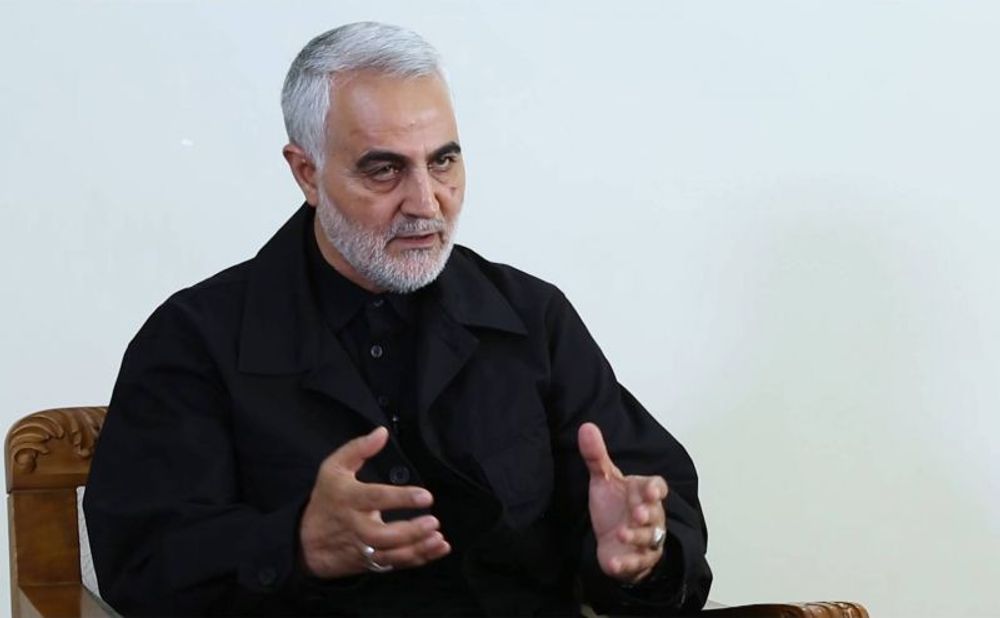 Soleimani said to have swapped his phone three times before boarding plane bound for Baghdad
Israel provided the cell phone numbers used by late Lt. Gen. Qassem Soleimani, leader of Iran's elite Quds Force, to the US before the deadly drone strike in Baghdad, Yahoo News reported recently.
The phones were used to trace Soleimani on his journey from Damascus to the Iraqi capital, the report clarifies.
The outlet cited a US source as saying that Soleimani swapped his phone three times in the six hours before he got on the plane bound for Baghdad.
However, with Israeli assistance, Washington's operators were still able to trace Soleimani's movements, with three drones shadowing his jet.
In the airport, several Kurdish operatives posing as staff members confirmed Soleimani's identity. Signals intelligence was also used to pinpoint Soleimani's position for the attack.
Shortly after Soleimani's convoy left the airport, watched by several Delta Force snipers, a drone obliterated his vehicle with a Hellfire missile.
Seconds from that, another vehicle in the convoy was brought to a halt by sniper fire and destroyed with another missile strike, the report adds.
Soleimani's killing, which followed attacks on US interests in Iraq by Iraqi Tehran-backed militias, set off an escalation between Iran and the US, with Tehran launching ballistic missiles at the Ain al-Asad base hosting US troops.
This article received 0 comments