Israeli Foreign Minister Yair Lapid meets with Jordanian counterpart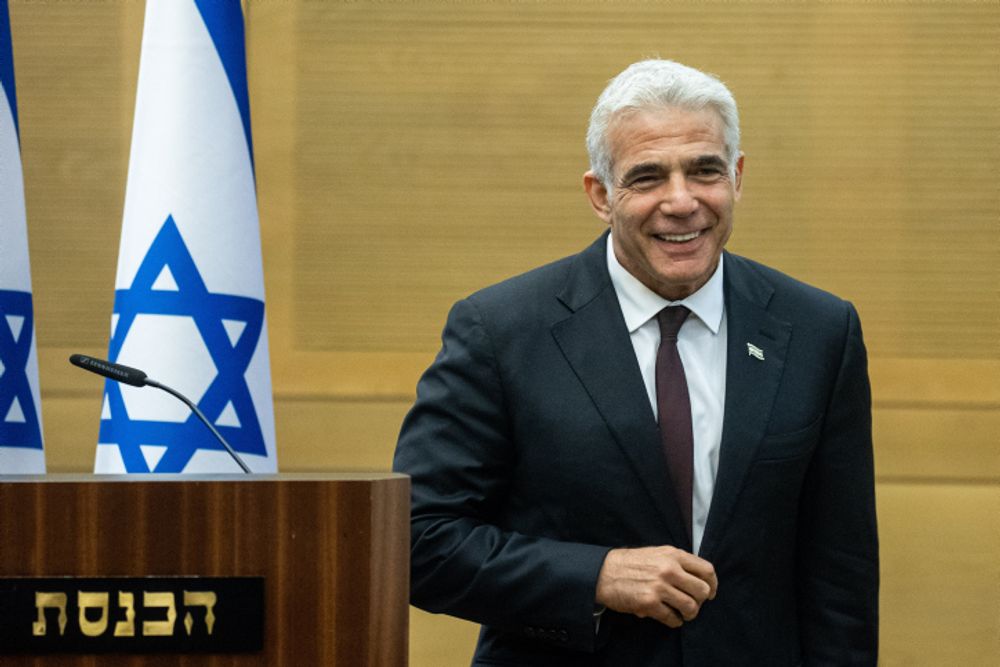 Agreements reached on trade, water cooperation during meeting with Ayman Safadi
Israeli Foreign Minister and Alternate Prime Minister Yair Lapid was in Jordan on Thursday for a meeting with Jordanian Deputy Prime Minister and Foreign Minister Ayman Safadi where they reached agreements on trade and water cooperation, according to a statement from Israel's Foreign Ministry.
The two sides agreed to increase Jordan's export potential to the West Bank from about $160 million a year up to $700 million annually. The ministers also agreed that Israel would sell an additional 50 million cubic meters of water to Jordan this year.
"The Kingdom of Jordan is a neighbor and important partner of the State of Israel," Lapid said after the meeting. "The Foreign Affairs Ministry will continue to hold ongoing talks in order to preserve and strengthen relations, we will expand economic cooperation for the benefit of the two countries."
Lapid thanked Safadi and also Israel's Prime Minister Naftali Bennett for his decision to sell up to 50 million cubic meters of water to Jordan. Lapid also recognized Economy Minister Orna Barbivai and Water and Energy Minister Karin Elharrar for their efforts in advancing the issues with Jordan.
Lapid has been busy since becoming Israel's top diplomat, recently becoming Israel's first foreign minister to make an official visit to the United Arab Emirates where he opened Israel's first embassy in Abu Dhabi and a consulate in Dubai.
He also invited his counterpart in Morocco, Foreign Minister Nasser Burita, to visit Israel as part of an official delegation.
This article received 0 comments