IDF: Two migrant workers detained after manhunt on Israel's border with Lebanon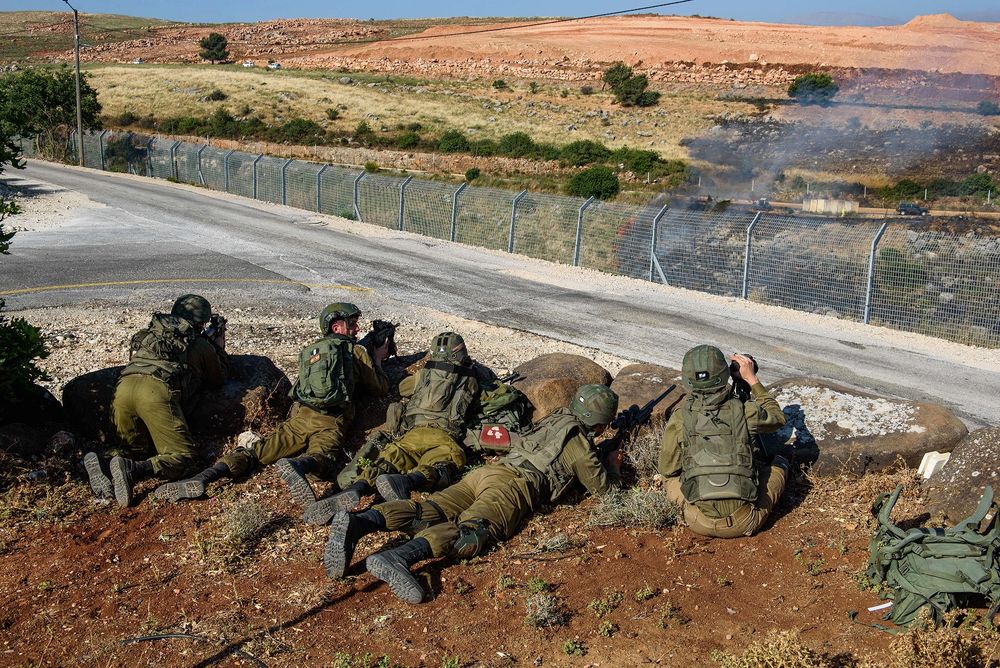 Incursion occurred shortly after reports of an Israeli strike on Hezbollah in Syria's Homs region
The Israeli military conducted a manhunt for two suspects who crossed into Israel's Galilee region from Lebanon, detaining two migrant workers from Africa, according to a statement early Thursday.
The Israel Defense Forces (IDF) said it observed the two people entering Israeli territory from Lebanon, and conducted a search to find them. Efforts included deploying soldiers to the area and blocking off roads to cut off any escape, according to the IDF.
The breach occurred shortly after 2:00 am. The IDF blocked off a road between Biranit military base and Sasa, a kibbutz next to the Lebanese border, as well as another road between ancient ruins near Baram, another kibbutz near the Lebanese border, and the ancient ruins nearby.
Residents in the region were told to stay in their homes.
An Israeli airstrike hit a military warehouse used by the Lebanese Hezbollah terrorist organization near Homs, in Syria, shortly before 2:00 am, according to Syrian media reports.
Early Tuesday morning, a pair of rockets shot from Lebanon entered Israeli territory, with one shot down by Israel's Iron Dome missile defense system. The IDF responded with artillery fire.
This attack was also preceded by an Israeli airstrike in Syria against Iranian-backed militias.
This article received 0 comments