IDF catches Palestinian fire-bombing civilian cars, manhunt ongoing for accomplice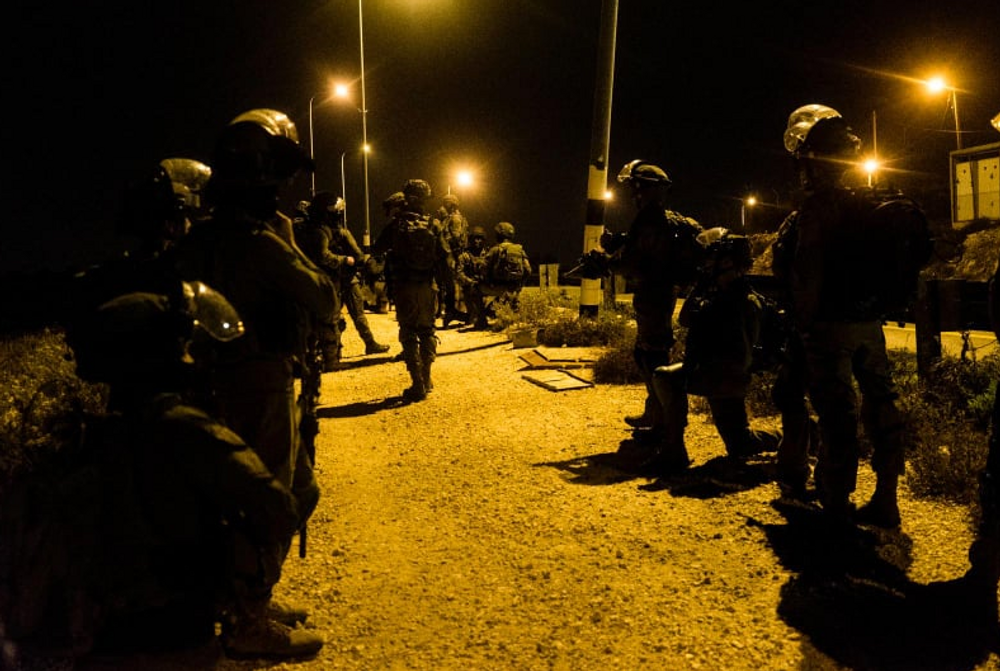 Israeli forces suffered no injuries after incident on West Bank highway
The Israel Defense Forces (IDF) opened fire on two Palestinians Tuesday night, after seeing them throw firebombs at civilian Israeli vehicles on Route 60 in the West Bank.
The incident occurred next to Arroub Refugee Camp, near Hebron, as soldiers caught one currently in custody and are looking for the other, who is still at large. Israeli troops suffered no injuries, the IDF spokesperson's unit said in a tweet.
Tensions between Israel and Palestinians have risen recently in both the West Bank and the Gaza Strip.
Rioting along the border with the Gaza Strip has led to dozens injured, including a Border Guardsman critically injured last weekend. Incendiary balloons from Gaza also started numerous fires.
Israel announced it would reinforce troop deployment along the border ahead of further riots.
Israel responded Monday night against Hamas after incendiary balloons from the Palestinian enclave started fires in Israeli farms.
This article received 0 comments