US rabbi calls Lorde 'bigot' in full-page ad after Israel concert cancellation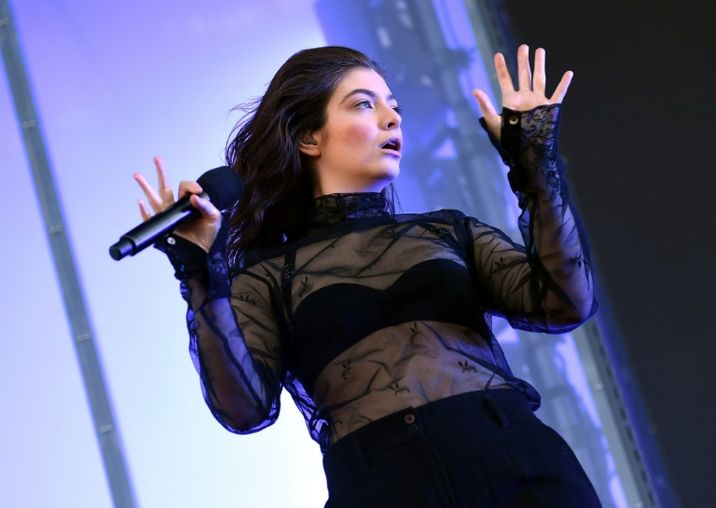 New Zealand singer Lorde enjoyed phenomenal success while still a teenager
ANGELA WEISS (AFP/File)
Singer's picture is superimposed over a scene of death and destruction from the ongoing civil war in Syria
A full page ad published in the Washington Post refered to the pop singer Lorde as a 'bigot' after the New Zealand performer canceled her performance in Israel amid pressure from Boycott, Divestment, and Sanctions (BDS) activists.
The ad was taken out by taken out by rabbi Shmuley Boteach's This World: The Values Network and called the singer a hypocrite for ignoring global humanitarian disasters while calling for a boycott of Israel.
The singer's picture is superimposed over a scene of death and destruction from the ongoing civil war in Syria and reads "21 is young to become a bigot."
The incident is the latest in a whirl-wind of rebuke for the singer, who came under fire for her decision.
Israel's Culture Minister Miri Regev on Sunday urged Grammy award-winning pop star Lorde to re-consider her cancellation of the upcoming concert in Tel Aviv, a decision announced earlier in the day after the artist came under pressure from BDS movement proponents.
Completely over-the-top full page ad in @washingtonpost ridiculously calling @lorde & #NewZealand bigots. NZ cuz it joined 127 other nations protesting #Trump's #Jerusalem decision. #Lorde cuz she supports #Palestinian rights. That's not anti-Jewish. It's pro-justice & pro-Peace pic.twitter.com/mnMrdpU6oF

— James J. Zogby (@jjz1600) December 31, 2017
"I hope that Lorde reconsiders her decision not to play in Israel," Regev said in a statement hours after the 21-year-old New Zealand singer-songwriter announced she would be cancelling her June 5, 2018 gig in Tel Aviv and refunding ticket holders.
"Lorde, I expect you to be a 'pure heroine' like the title of your first album," Regev continued. "A pure heroine of culture, void of any foreign political considerations, not to mention delusional ones."
On Thursday, Lorde received an open joint letter from a Palestinian woman and a Jewish woman based in Aotearoa in her native New Zealand urging her to cancel the Tel Aviv gig.
Lorde responded on twitter to fans, explaining that she would get informed on the Israeli-Palestinian conflict before coming to any decisions regarding the upcoming show.
Concert promoter Naranjah confirmed the cancellation on Sunday, posting a message from Lorde in which she said she had "done a lot of reading and sought a lot of opinions" before booking the gig, but was "not too proud to admit" that she "didn't make the right call on this one."
"I've received an overwhelming number of messages and letters and have had a lot of discussions with people holding many views, and I think the right decision at this time is to cancel the show," she said.
She added that it was "a dream of mine to visit this beautiful part of the world for many years, and I'm truly sorry to reverse my commitment to come play for you," adding, "I hope one day we can all dance."
In their open letter, the two women explained their efforts to put pressure on Israel by taking part in the Boycott, Divestment, and Sanctions (BDS) movement, which calls for the boycott of Israeli products and economic participation with Israel.
"Today, millions of people stand opposed to the Israeli government's policies of oppression, ethnic cleansing, human rights violations, occupation and apartheid. As part of this struggle, we believe that an economic, intellectual and artistic boycott is an effective way of speaking out against these crimes. This worked very effectively against apartheid in South Africa, and we hope it can work again," the two wrote in a letter.
Lorde has faced mixed reactions since announcing her tour schedule, with some fans responding that political issues should not get in way of music and art.
The Pink Floyd legend, Roger Waters, has become a sort of mascot for the BDS movement and continues to put intense pressure on musicians to avoid performing in the country, invoking human rights as his rationale for snubbing the Israeli music scene.
Nonetheless, artists such as Radiohead and Nick Cave, have fought back, criticizing 'Roger Waters and Co' for their 'divisive' activity.