Trump says US embassy will not move to Jerusalem within the year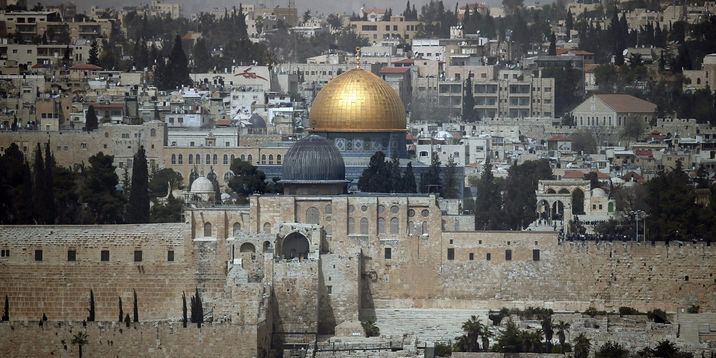 Jérusalem
Afp
Trump contradicts earlier statement made by Netanyahu who said the embassy move would happen this year
US President Donad Trump said that the US embassy would not be relocated from its current location in Tel Aviv to Jerusalem within the coming year, in an exclusive interview with Reuters on Wednesday.
Asked about a comment made by Israeli Prime Minister Benjamin Netanyahu that the embassy would be moved this year, Trump said by "the end of the year? We're talking about different scenarios - I mean obviously that would be on a temporary basis. We're not really looking at that. That's no."
Netanyahu said earlier Wednesday that "according to a firm assessment" the United States' controversial pledge to move its embassy from Tel Aviv to the disputed city of Jerusalem will happen "within a year."
The statement did not contradict a statement made by US Secretary of State Rex Tillerson who said last month the embassy move was "probably no earlier than three years out, and that's pretty ambitious."
The US relationship with the Palestinians has been tense since Trump's declaration recognizing Jerusalem as the capital of Israel and vow to relocate the US embassy there last month. The move sparked a new wave of unrest between Israel and the Palestinians, and called into question the US role in future peace talks.
The status of Jerusalem is among the most contentious in the Israeli-Palestinian conflict. Israel claims all of Jerusalem as its united capital, while the Palestinians see the eastern sector as the capital of their future state.
No country currently has its embassy in Jerusalem, instead keeping them in the Israeli commercial capital Tel Aviv.