Meet the Skylark: The Israeli Army's Eye in the Sky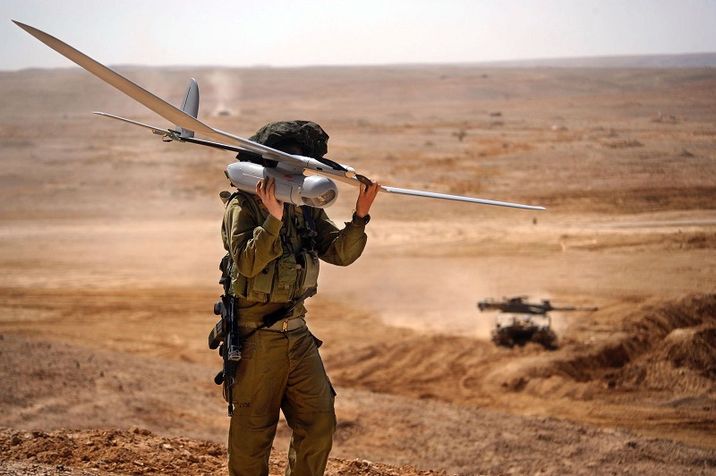 The IDF's Skylark
IDF
Skylark is literally thrown into the air, at which point it becomes an unmanned aerial vehicle
The IDF's Skylark unit is playing an increasingly important role in Israeli military operations these days, performing a range of functions on different fronts. The Skylark, developed by Elbit Systems, is a small handheld craft that is literally thrown into the air, at which point it becomes an unmanned aerial vehicle – operated by a soldier on the ground. The Skylark transmits images from a camera it carries back to the operator, with no data being stored onboard.
The Skylark unit, established in 2010, is made up of numerous teams, each consisting of four soldiers and a commander. These teams perform functions in both routine missions, as well operational combat scenarios. They can help to monitor border areas for irregularities, and can also provide critical information to elite ground forces deployed behind enemy lines. The Skylark can also be used for night missions by attaching a special thermal camera to the craft.
In recent months the Skylark unit has begun training with the IDF's new Commando Brigade. New upgrades are expected to allow longer flights times, as well as the use of a camera that can operate during both day and night missions.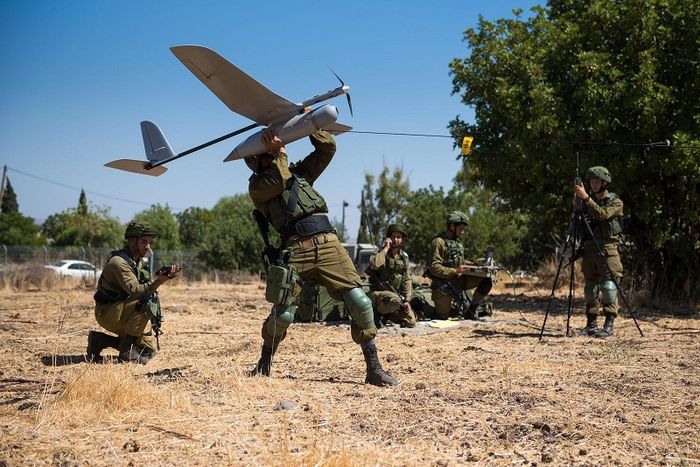 A Skylark team will typically be attached to a ground force and assist it in its operations. One of the team members will often accompany the force commander, and provide the officer with the information collected by the Skylark, via a hand-held device which receives the craft's transmissions.
Each team carries three Skylarks, though usually only one will be launched at a time. In rare cases two will be used simultaneously to monitor two targets on the ground in parallel. Generally though, the three Skylarks will be rotated as the craft runs on a battery that eventually runs out.
The crafts' parts are carried by the soldiers in backpacks, and they are assembled only shortly before use. As a result, the team members are each required to carry nearly 90 pounds of equipment each when operating in the field, meaning candidates for the unit must meet strict physical requirements, in addition to having high cognitive capabilities.
There have been a number of cases over the years of Skylark UAVs dropping out of the skies during flight. Some crafts have even fallen inside the Gaza strip and in Lebanese territory. The fact that no information is stored on the craft, as well as the low cost of production, means these cases aren't seen as major incidents.
An IDF officer told i24NEWS that most of these incidents could be linked to simple wear & tear, with a minority resulting from human error by the operators. Still, improvements made to the system have seen fewer cases of falling Skylarks in recent months, even as flight hours go up by an average of some 1,000 hours per year.
Shai Ben-Ari is i24NEWS' Senior Defense Correspondent. Follow @ShaiBenari