Gaza rocket fired at Israel lands inside Palestinian enclave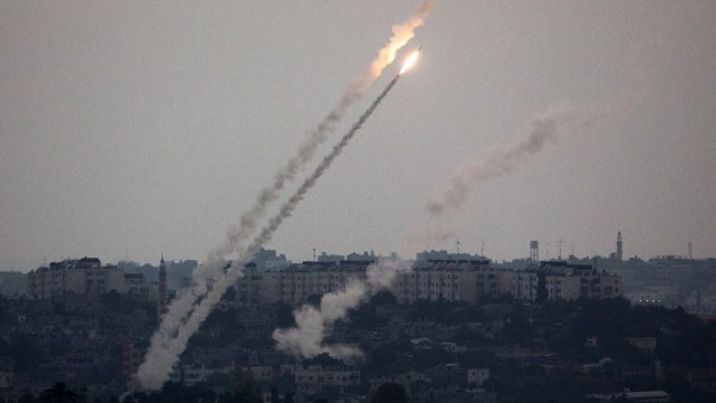 Tirs de roquette depuis la bande de Gaza
AFP
IDF says there is no indication that a rocket landed inside Israeli territory
After alert sirens warning of incoming rockets were activated late Monday in Israeli communities near the Gaza border, a rocket was reported to have landed inside the Hamas-controlled enclave.
Residents reported hearing an explosion shortly after midnight on Tuesday, and Palestinian reports said that the rocket fell inside the Gaza Strip.
An Israel Defense Force (IDF) spokesperson said no rocket was found inside Israel and that it was not immediately clear whether a rocket had been launched at its territory.
There were no immediate reports of injuries or damage on either side of the border.
Palestinian militants in Gaza have fired at least 20 rockets or mortar rounds at Israel since US President Donald Trump's controversial December 6 recognition of Jerusalem as the country's capital, at least six of which have been intercepted by the Iron Dome defense system.
The projectiles are often fired by fringe radical Islamist groups, but Israel holds Gaza's militant rulers Hamas responsible for any attacks from the territory and retaliates by targeting Hamas positions.
You need to be logged in in order to post comments. Sign up or log in
More evidence of Genesis 16.12. !!!