Israeli defense chief says Israel preparing for united front on northern border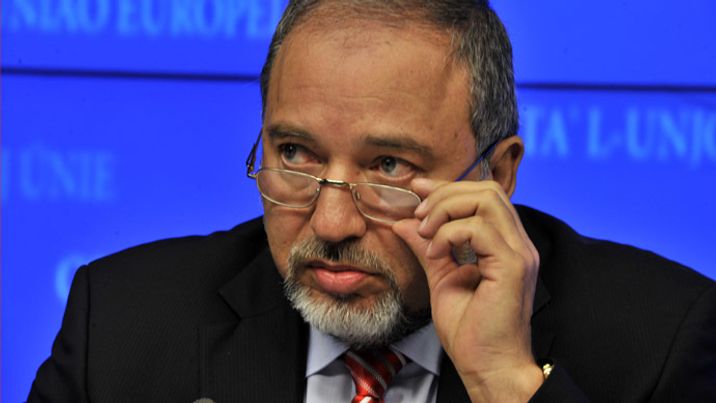 Ministre israélien des Affaires étrangères Avigdor Liberman
AFP Photo/Georges Gobet
Defense Minister Avigdor Liberman says Abbas not interested in peace deal with Israel
Israeli defense minister Avigdor Liberman said Wednesday that Israel is preparing to face a united front on Israel's northern border, at the INSS conference in Tel Aviv.
"We speak about the northern front, not the Lebanese front," Liberman said. "I hope that Syria will be smart enough not to intervene, but I'm not sure they will be able to say no to Hezbollah."
"We are preparing to deal with a united front against Israel," said the dense chief, while vowing that Israel would strike back at any attack from the North.
"If people in Tel Aviv will sit in bomb shelters, all of Beirut's residents will be in their own bomb shelters," said Liberman, affirming that "the Lebanese army is not separate from Hezbollah, it is part of Hezbollah, in a future war they will all pay the price."
Liberman said that the Iran nuclear deal struck by the US lead to an arms race in the Middle East and allowed Iran to develop its nuclear program while under protection from the international community.
"I identify a willingness on the part of Europeans to make changes on the issue of Iran's ballistic missile program because they realize they are within reach," said Liberman."But on the other hand plenty of western European countries are already rushing to Iran, to do business, for the sake of a few pennies."
Regarding the Palestinians, Liberman said that Palestinian Authority President Mahmoud Abbas understands that in a direct confrontation with Israel, Palestinians "have no chance" and that Abbas "has no desire what so ever to reach an agreement" with Israel.
"For the time being we need to manage the conflict," Liberman said, asserting that the Palestinian strategy is just to buy time and drag Israel along with supposed peace plans and negotiations.