Three injured, driver shot in car-ramming attack in northern Israel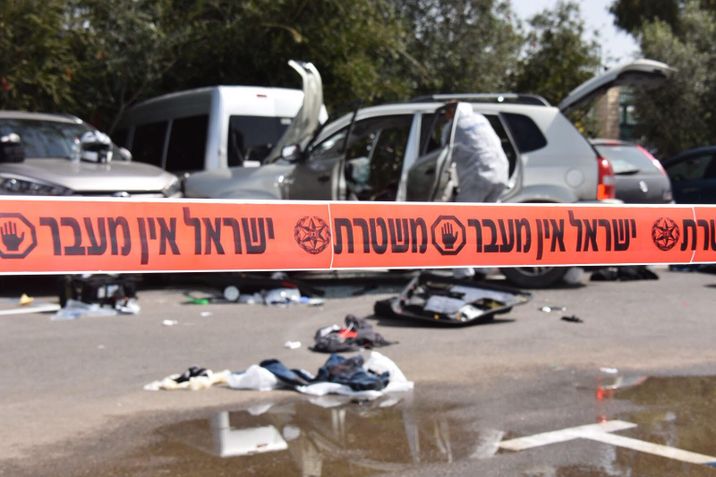 An Israeli police officer works at the scene of a suspected car-ramming attack in Acre, March 4, 2018
Israel Police
The attack in Acre was praised by the Islamist militant group Hamas as 'brave'
An Arab-Israeli driver ran down two soldiers and a border policeman in the northern city of Acre before being shot on Sunday in what police described as a terror attack.
After a preliminary investigation of the incident, police determined that the attack was "nationalistically motivated," noting the driver's multiple attempts to target uniformed security officers.
The attack was praised by the Islamist militant group Hamas as "brave," but they did not claim responsibility for it. 
The victims -- two soldiers and a border police officer all in their 20's -- were taken to nearby hospital for medical treatment.
The Magen David Adom paramedic service said that a 51-year-old civilian was also treated for light bruising as a result of the incident.
The driver of the vehicle was shot and moderately wounded in attempts to subdue him. He struck the first victim outside the Acre city market before continuing driving towards the city's train station where he hit the other two victims.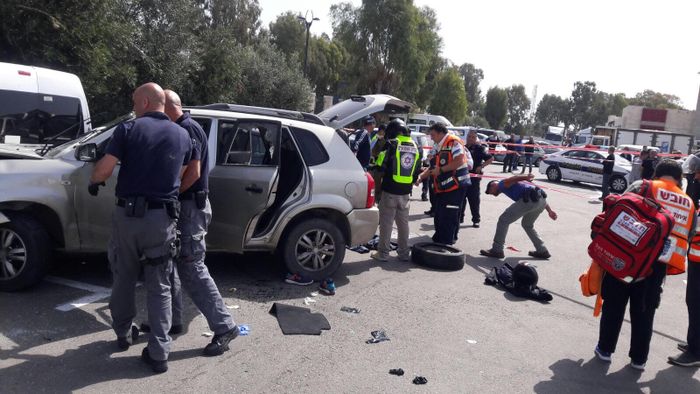 CCTV footage of one of the incidents shows a vehicle travelling careening at moderate speed into a soldier who was crossing the road as it turns into a parking lot.
Police spokesman Micky Rosenfeld said "that today's car ramming in Acre, north, was a terror attack carried out by an Arab suspect who was shot at scene."
Israel Radio reported that the driver was a resident of the nearby town of Shfaram. Police confirmed he was a citizen of Israel but did not provide further details about his identity.
Hadashot reported, citing police, that he had received a traffic fine of 1,000 shekels ($290) just before the attack. 
A witness, Saleh Nabuani, told the channel that he and others helped stop the driver by throwing things at the car, and that soldiers opened fire only after he had already stopped driving.  
"After that we stood opposite him and blocked his way. He stopped -- and then the soldiers opened fire on him."
Palestinians and Arab-Israelis have carried out car ramming attacks against Israeli security forces in the past.
Acre, located along the Mediterranean coast, has a mixed population of Arab and Jewish Israelis.