Netanyahu to make second South America visit in a year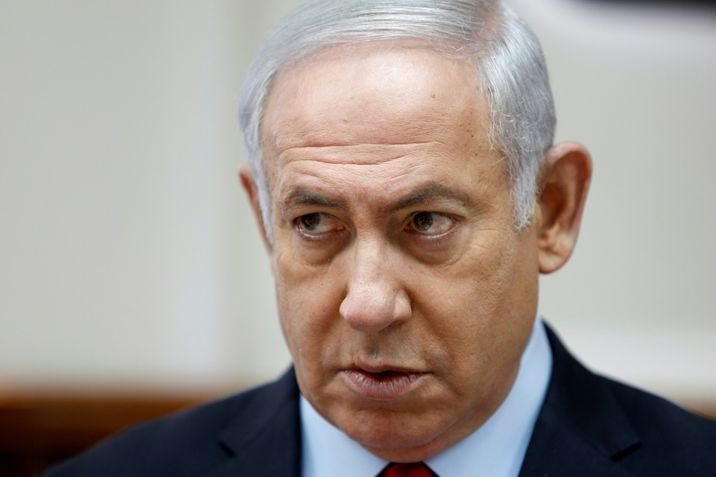 Israeli Prime Minister Benjamin Netanyahu opens the weekly cabinet meeting at his Jerusalem office
GALI TIBBON (AFP)
Israel is keen to solidify ties in South America to access emerging markets and clinch diplomatic support
Israeli Prime Minister Benjamin Netanyahu will meet five Latin American heads of state next week when he travels to Colombia for the second time within a year.
Netanyahu's office said Monday the premier has already teed-up meetings with the presidents of Colombia, Honduras, Chile, Guatemala and Argentina while he is Bogota for the swearing-in of Colombia's new president Ivan Duque.
The August 6-9 trip comes as the prime minister attempts to forge bonds with countries beyond Israel's traditional allies in Europe and North America to bolster exports and much-needed diplomatic support in international forums.
Netanyahu became the first ever sitting Israeli prime minister to visit South America when he rocketed through Argentina, Colombia and Mexico in September last year.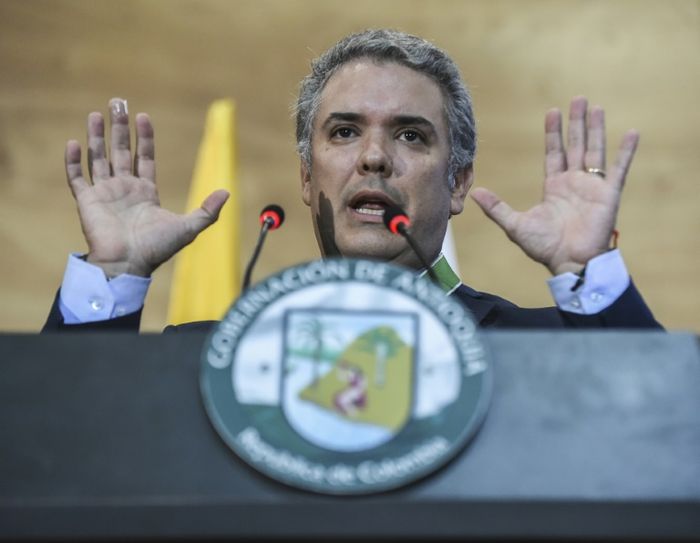 During the trip he spent just three hours on the ground in Bogota, but next week will spend two days in the Colombian capital.
Duque's swearing-in ceremony will be attended by 15 other Latin American leaders.
Conservative Duque, 41, won Colombia's presidential election on Sunday polling 54 percent of the vote to his leftist rival, ex-guerrilla Gustavo Petro's 42 percent. He is the country's youngest president since 1872.
He has hinted at following the lead of other Latin American countries by pledging to move its embassy in Israel from Tel Aviv to Jerusalem, a foreign policy goal of Israel's.
At a campaign event on May 16 in the run-up to the election, Duque said that if elected he would not rule out "the possibility of placing the diplomatic seat in Jerusalem," referring to the embassy.
He also told the audience of local church members that he wanted to "maintain the best possible relations with the state of Israel."
He copped some criticism for the remarks from internal rivals.
Gustavo Petro, his main rival a vocal critic of the US's decision to recognize Jerusalem as the Jewish state's capital, lambasted the IDF for what he called "massacre" of Palestinians amid the recent Gaza border clashes.
Israel claims all of Jerusalem as its united capital, while the Palestinians who hold a competing claim, argue that the Arab-majority eastern part of the city is the future capital of their desired state.
Israel is also seeking greater trade with Latin American economies, many of which boast rapidly growing markets.
The Israeli premier has struck up particularly warm ties with Argentine president Mauricio Macri, whom he will meet again next week.
Argentina is also home to the continent's largest Jewish community.