Israeli minister meets Austrian FM, breaking snub of far-right party officials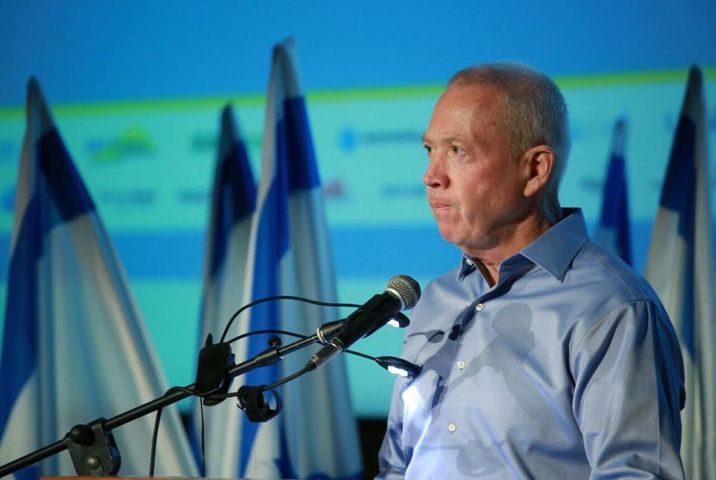 Construction Minister and retired IDF General Yoav Galant at a conference near Jerusalem on Tuesday, May 16, 2017
Miriam Tzachi
Israel's Housing Minister Yoav Galant met with Austria's Foreign Minister Karin Kneissl on Monday, breaking the government's official boycott of ministers from the country's far-right Freedom Party (FPO).
The Freedom Party joined Austria's coalition government late last year, with ministers presiding over the defense and foreign ministries.
In light of FPO's history of frequent anti-Semitic and neo-Nazi incidents and instances of Nazi propaganda, Israel's official policy has been to avoid contacts with the party's ministers instead conducting all governmental matters through lower-level civil servants.
Kneissl tweeted a picture with Galant late Monday, writing that the two had an "informal encounter" at a meeting of the Union for the Mediterranean Regional Forum in Barcelona.
"Had an exchange of views on the Hebrew University of Jerusalem," where she once studied international relations.
#UfM Regional Forum provided an excellent opportunity for an informal encounter with Israeli Minister of Construction and Housing Yoav Galant. Had an exchange of views on the Hebrew University of Jerusalem. pic.twitter.com/mvhpM1KrTq

— Karin Kneissl (@Karin_Kneissl) October 8, 2018
Galant is the first Israeli minister to engage with a minister from the far-right FPO party.
When it joined Austrian Chancellor Sebastian Kurz's coalition government in 2017, Israel said it would "continue to work with civil servants of the Ministries headed by members of the Freedom Party".
The reaction, interpreted as a boycott of the party's ministers, was a milder reaction than in 2000, when the Freedom Party first joined a coalition government and Israeli authorities withdrew the Ambassador from Vienna in a diplomatic crisis that lasted the next three years.
Despite FPO's inclusion in the government, ties between Israel and Austria have grown stronger under since Kurz's election. Kurz visited Israel in June and met with Prime Minister Benjamin Netanyahu on the sidelines of the UN General Assembly in September.
Ahead of the meeting, Israel Radio reported that the two would likely discuss ending Israel's boycott of Kurz's coalition partners -- specifically Kneissl, who is not actually a member of the FPO though she is affiliated with the party and was elected to represent it as foreign minister in the current government.
There was no confirmation that the matter was indeed discussed, however, with Netanyahu praising Kurz for his efforts to combat anti-Semitism and strengthen ties with the Jewish community.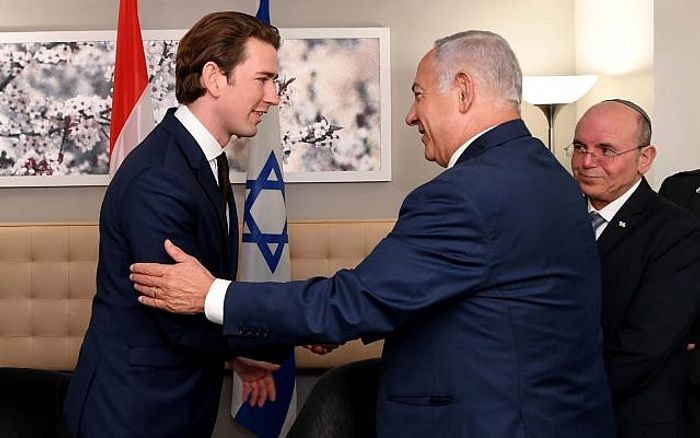 Founded in 1956, the FPOe emerged from the short-lived Federation of Independents, launched after World War II by former Nazis who had been stripped of their voting rights.
The party, whose first chief was an ex-officer from the Waffen SS, also drew pan-Germanists — believers in unifying with Germany like in the Third Reich — and liberals fed up with the ruling centrist establishment.
The party rose to prominence in the late 1980's under Joerg Haider, the charismatic but controversial son of a former Nazi party official, positioning itself as a formidable populist force thriving on xenophobic and anti-EU slogans.
Today, the part is led by Heinz-Christian Strache, a former member of a radical student fraternity who has a past stained by frequent anti-Semitic incidents and instances of Nazi propaganda.
Strache has dismissed former associations with neo-Nazi groups as youthful dalliance and has attempted to position himself as a vocal advocate and friend of Israel.
Strache has traveled to Israel a number of times and developed ties with representatives of the Israeli right. In one of his last trips, however, late Israeli President Shimon Peres had refused to meet him.
See also:
Kurz 'understands' boycott of far-right ministers: Austria Jewish community head