Israeli drug kingpin detention extended after epic extradition to Israel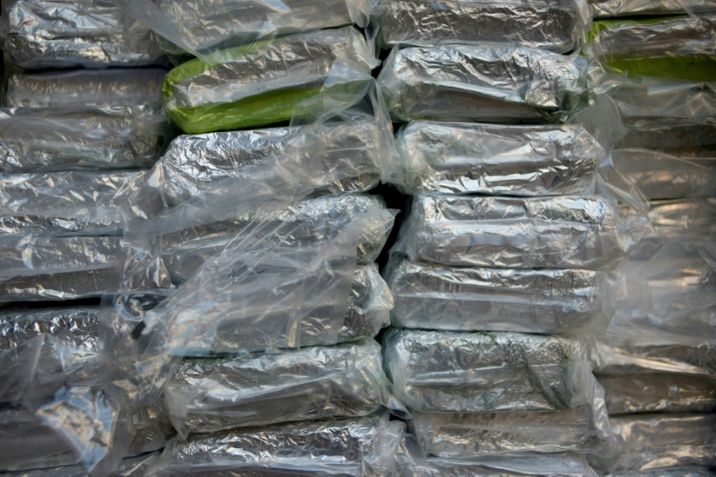 International drug flows between Latin America and the rest of the world regularly results in large drugs bust
JORGE GUERRERO (AFP/File)
Arrest follows large undercover operation in southern Israeli city of Ashdod.
The detention of Danny Treyger, the suspected Israeli head of an international drug network, was extended for 10 days by Israeli authorities on Friday.
This follows his successful extradition to Tel Aviv, following a bizarre hunt through South America.
The 32-year old was arrested in Bolivia Friday, November 30th, and was flown through Paraguay to Brazil, in coordinated operations between Bolivian, Paraguayan and Israeli police forces.
Israel and Bolivia do not currently entertain diplomatic relations, which is why Paraguayan security forces acted as a go-between.
On Sunday, December 2nd, two Paraguayan agents flew with Treyger to Brazil, where they were supposed to board a flight to Tel Aviv. However, they missed their connection, and were forced to stay in a hotel, from which the dealer managed to escape.
Brazilian police was called for reinforcements, and managed to collar Treyger on Wednesday. The two Paraguayan agents are now facing an internal investigation, according to local paper Ultima Hora
Una investigación coordinada con autoridades de Israel y Bolivia permitió la captura de Dany Treyger, israelí buscado por tráfico internacional de drogas. Esta tarde fue entregado a la Policía Israelí. Felicidades al equipo de la SENAD, M.Interior, Fuerza Aérea y Policía Nac. pic.twitter.com/gdkb5YJMQJ

— Marito Abdo (@MaritoAbdo) December 2, 2018
The arrest happened as Israeli police cracked down on an Israeli drug ring connected to Treyger.
37 were arrested in Southern Israel last Sunday in an operation codenamed "White Skies". The investigation led an undercover Israeli police officer to foil the import of 4.5 kg of cocaine worth more than 8 million shekels (around 2.15 million USD) into Israel.
Treyger was under investigation since 2014. According to a brief by the Paraguayan drug enforcement agency SENAD, his intention was to establish a permanent base of operations between Paraguay and Bolivia.
From there, he aimed to recruit Paraguayan, Argentine and Bolivian women to act as "mules" in order to smuggle cocaine into Israel.