Israeli military to destroy cross-border tunnels in new operational phase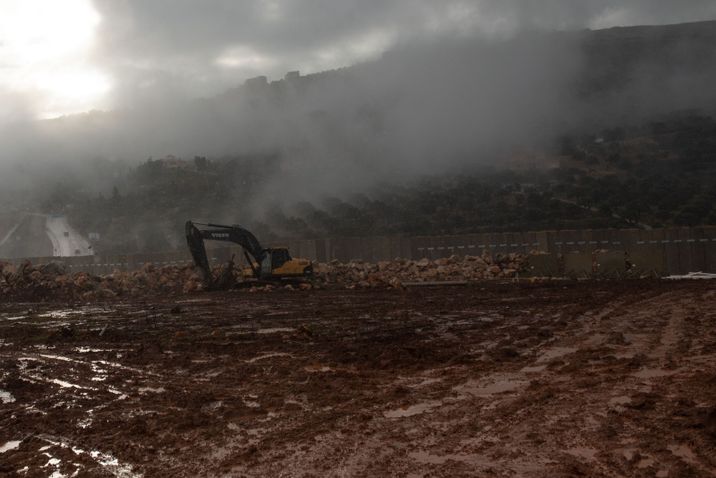 Engineering works continue as part of the Israeli military operation "Northern Shield", at the border with Lebanon, December 8th, 2018
IDF
Step taken day after UN Security Council refuses to condemn Hezbollah, Lebanon for resolution violation.
The Israeli military said on Thursday it was starting to block and neutralize tunnels under the border between Lebanon and Israel.
This comes two days after Israel announced that Hezbollah itself was apparently attempting to seal off the tunnels.
The IDF confirmed Northern Shield was entering a new phase of operations, aiming to neutralize and destroy the "terrorist tunnels".
In a statement, military authorities warned "against approaching the openings of the tunnels or staying close to them on the Lebanese side."
Lt. Col. Jonathan Conricus, the IDF foreign media spokesperson, said each tunnel was different and would require different techniques in order to be tackled.
In the past, this has meant filling the tunnels, or flooding them.
Israeli and Palestinian media reported earlier in the day that non-explosive means will be used in order to avoid a potential confrontation with Hezbollah.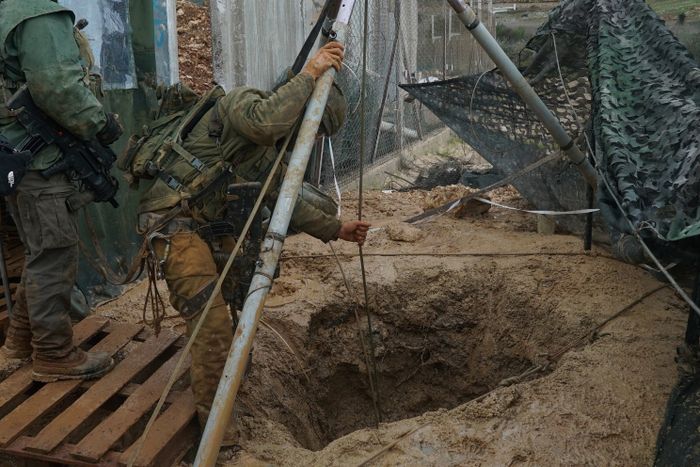 Four tunnels have been found so far, with three officially exposed, in an operation that is now in its third week.
UNIFIL on Monday confirmed the existence of all four tunnels, and confirmed that two of the passageways indeed violate the border demarcation known as the "blue line".
"The Lebanese government is responsible for the tunnels' presence", Thursday's statement added, echoing what the Israeli prime minister and Israel's ambassador to the UN said on Wednesday.
The UN Security Council, meeting on Wednesday in New York, refused the condemn either Hezbollah or the Lebanese army for the tunnels.
The Council, convened at the request of Israel and the United States, heard statements from Israeli and Lebanese ambassadors.
Israeli ambassador Danny Danon put the blame not only on Hezbollah, but also in the Lebanese army's court.
"The Lebanese government, which should be the first to challenge this and protest this, is doing nothing at best, and colluding at worst," Israel's prime minister Benjamin Netanyahu had said earlier, before calling the tunnels an "act of war".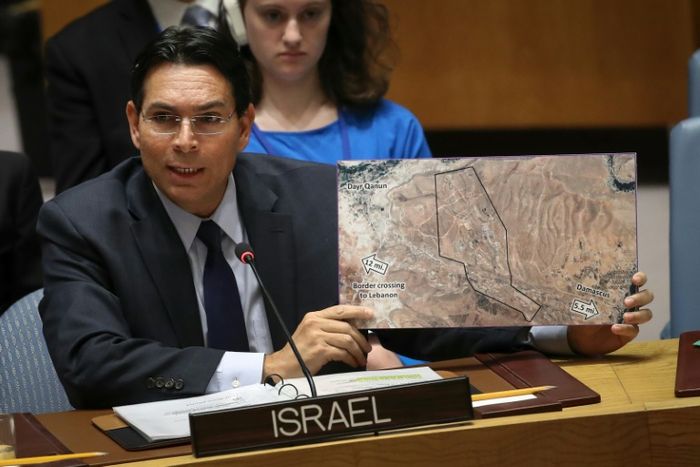 In response, the Lebanese ambassador, Amal Mudallali, said that Israel's northern neighbor remained committed to the ceasefire, and blasted the Jewish state for continuously violating it.
"If we were to call for a Security Council meeting every time Israel had violated Lebanon's sovereignty since 2006, you will be in a 24/7 shift to address them," she said.
Lebanon is in the throes of a political crisis, with no government in place and renewed protests over the costs of living.
Despite hearing widespread condemnation from a few of its members, the council eventually failed to move towards a resolution, as is usually the case.
There is generally insistence to include wording condemning Israel in any resolution attempting Hezbollah, which generally leads to a stalemate.