Israel opens West Bank road with wall dividing Israeli, Palestinian traffic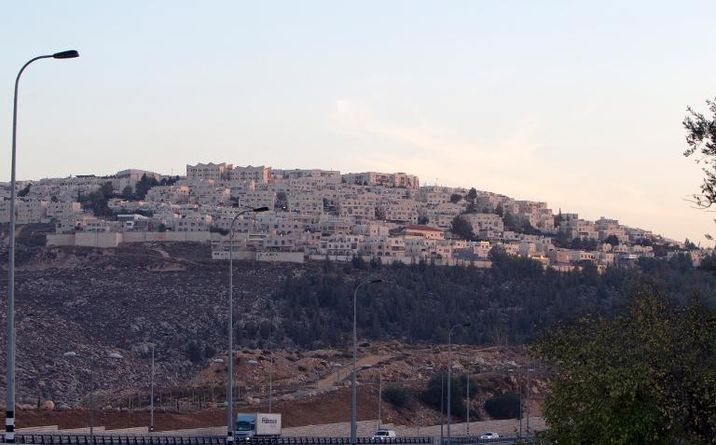 A picture taken on November 3, 2013 shows the east Jerusalem settlement of Ramat Shlomo
Ahmad Gharabli (AFP)
Israel on Wednesday morning opened Route 4370, a new roadway in the West Bank featuring a wall down its center to separate Israeli and Palestinian traffic.
While some other roads are divided in the West Bank, this is the first to include a physical barrier which Israel's Transportation Ministry says provides a security solution "for all populations, Israeli and Palestinian."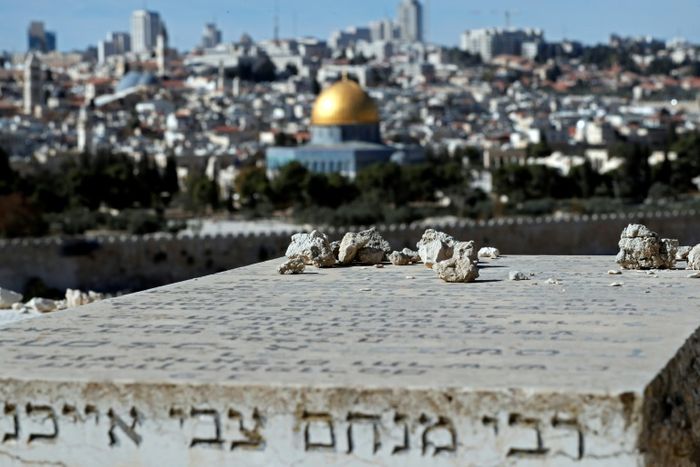 The roadway stretches five kilometers and is divided into four lanes, two on each side of the concrete wall topped with iron fencing. Vehicles with Israeli license plates and Palestinians with Jerusalem entry permits will be permitted to travel on the two lanes which lead from the northern Geva Binyamin settlement to Jerusalem's French Hill neighborhood. The two other lanes for Palestinian vehicles separate to surround the city from the east and south without providing entry access to the city itself.
The road has existed for over a decade but remained closed over security concerns. Authorities hope that opening the road will alleviate heavy traffic congestion at the Hizma checkpoint, north of Jerusalem, where many Jewish settlers travel through each day.
During the road's opening ceremony, Binyamin Regional Council head Yisrael Gantz referred to the newly opened road as "no less than an oxygen line for the region's residents, who work, study and go out for entertainment in the city."
"In a successful cooperation venture between the regional council, the Jerusalem municipality and the Ministry of Transportation, access to the capital has been revolutionized," he added.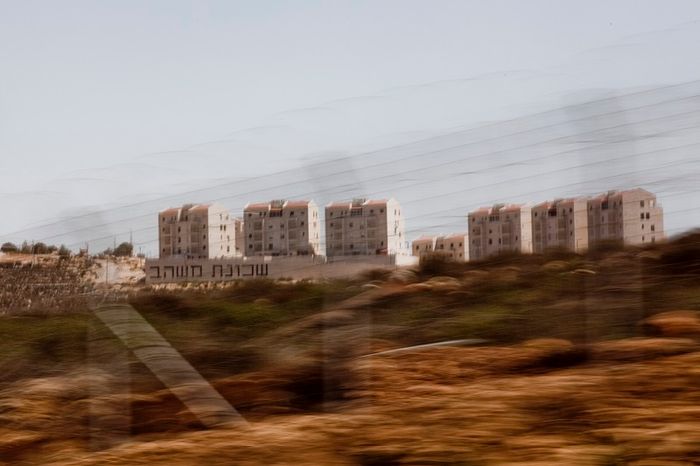 While Israel's Public Security Minister Gilad Erdan hailed the road as "an example of the ability to create a shared life between Israelis and Palestinians, while dealing with the existing security challenges," several Palestinian officials and activists called the new road a discriminatory venture.
"All roads in the State of Palestine should be accessible to Palestinians," the Palestinian Authority's Transportation Ministry spokesperson Mohammad Hamdan told the Times of Israel.
"This new road is absolutely unacceptable and embodies barefaced discrimination against the Palestinian people," he added.
"This is an Israeli example of apartheid and racist separation that once existed in South Africa. Any Israeli who believes in democracy should feel ashamed about this new road," the Palestinian Liberation Organization Executive Committee member Ahmad Majdalani told TOI.
The two lanes of the route that permit Palestinians to travel around Jerusalem opened several weeks ago, while the two other lanes for Israeli residents of the Binyamin settlement block officially open on Wednesday. They are currently accessible only during peak traffic hours, from 5AM to noon.