Report: Secret US intelligence files say Israel assassinated Syrian general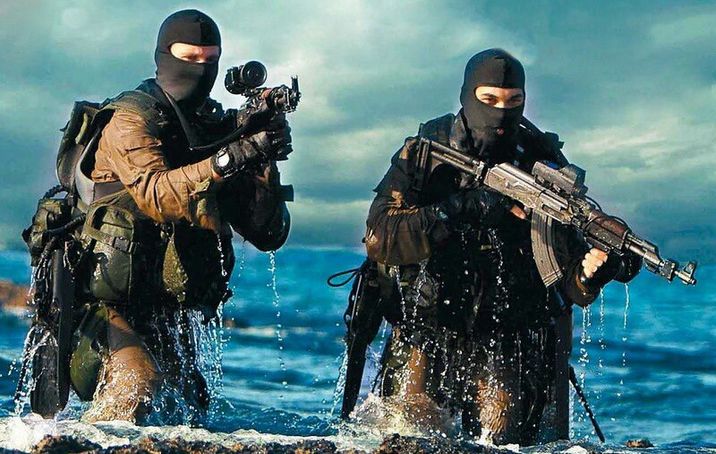 Commandos de marine israéliens unité 13
Tsahal
Internal NSA document leaked by Snowden says Israeli commandos killed Muhammad Suleiman in 2008
Secret US intelligence files indicate that a small team of Israeli commandos assassinated a Syrian general in August 2008, The Intercept news website reported Wednesday.
Muhammad Suleiman, one of Syrian President Bashar al-Assad's top aides, was shot in the head and neck as he was holding a dinner party at his seaside home. Israel has never confirmed nor denied its involvement in his death.
Citing an internal National Security Agency (NSA) document which was obtained by former NSA contractor Edward Snowden, the report says Israeli Special Forces carried out a military operation targeting Suleiman and that the Syrian government was not responsible for his sudden passing.
The assassination by "Israeli naval commandos" is described by the NSA as the "first known instance of Israel targeting a legitimate government official," The Intercept said.
Anonymous former US intelligence officers confirmed to the news site that the documents were authentic, and said the classification markings indicate that the US intelligence agency learned of Israel's involvement through surveillance.
"We've had access to Israeli military communications for some time," one of the officers told The Intercept.
Brig. Gen. Suleiman was a top adviser to Assad, and was believed to have been helping the Syrian government facilitate Iran's supplying of arms and military training to Hezbollah in Lebanon. Suleiman also purportedly was behind the construction of Syria's Al Kibar nuclear facility, which was reportedly destroyed in an Israeli air strike in 2007.
"The Israelis may have had many good reasons to kill [Suleiman]," Mary Ellen O'Connell, a professor of international law, told the website. "But under international law it's absolutely clear that in Syria in 2008, they had no rights under the laws of war because at the time there was no armed conflict. They had no right to kill General Suleiman."
A separate US State Department cable released by Wikileaks says the Assad regime never properly investigated the general's death, due to finding nearly $80 million in cash in his home.
"[Assad] was said to be devastated by the discovery, and, fearing [Suleiman] had betrayed him, redirected the investigation from solving his murder to finding out how the general had acquired so much money," the Wikileaks cable stated.
You need to be logged in in order to post comments. Sign up or log in
But it's NOT the 'Jewish Nation', James ... it consists of Christians, Jews, Arabs ... A Diamond? Ho ho ... multi-faeceted perhaps!