German, Israel armies hold largest joint drill in Jewish State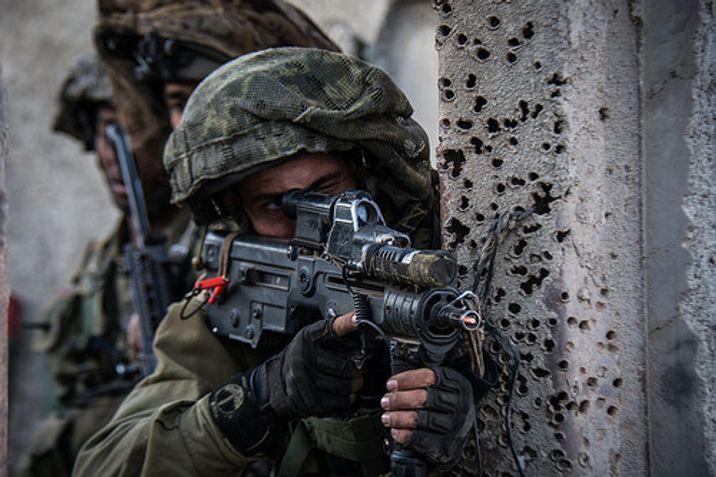 Urban warfare drills
IDF
Over 100 German soldiers from the Panzer Division arrived in Israel three weeks ago for urban combat drills
Israel and Germany have conducted the largest joint exercises in urban combat the two countries have ever done, the Israeli daily Haaretz reported Wednesday.
Over 100 German soldiers from the Panzer division in Israel three weeks ago and will stay until this Friday to train at the southern army base of Tze'elim.
Brig. Gen. Ernst-Peter Horn said that the drills were meant to share experience, saying that Germany has "had experience in that over the past 10 years — in Afghanistan and Kosovo. The Israeli army also has experience," adding that "this doesn't mean we've changed anything, but it's always good to evaluate things and see something different."
In addition to the 110 infantry and logistics troops, Germany also sent five heavy military vehicles.
According to the Israeli daily Haaretz, the German soldiers were invited partake in Shabbat dinners with Israeli families on Friday nights. "I didn't know what to expect, but it wasn't different from my family back home," one of them was quoted as saying.
In May, Germany's Defense Minister, Ursula von der Leyen, said that Germany's closest security operations were with Israel, and has transferred four Patriot missile batteries to Israel and sold the Jewish State six German-made corvette warships.
The ships, worth 430 million euros ($480 million), will be built by Thyssen Krupp and delivered within five years, providing significantly more fire power to Israel's navy.
The German government will pay 115 million euros towards the cost. As part of its atonement for the Nazi Holocaust, Germany is committed to Israel's security and has often helped pay in the past for the cost of military equipment such as submarines.
The German soldiers arrived in Israel at a tense time, with a wave of terror attacks committed by Palestinians against Israeli soldiers and civilians.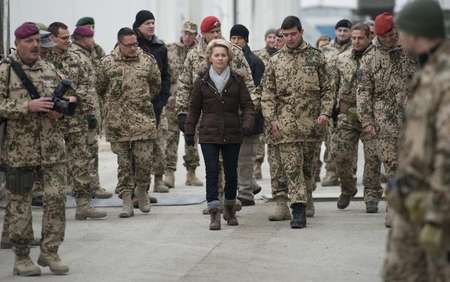 Israeli Prime Minister Benjamin Netanyahu also caused controversy between the two allies before a visit to Berlin by saying a Muslim elder had convinced Adolf Hitler to exterminate Jews.
"All Germans know the history of the murderous race mania of the Nazis that led to the break with civilization that was the Holocaust," Chancellor Angela Merkel's spokesman Steffen Seibert said when asked about Netanyahu's remarks.
"This is taught in German schools for good reason, it must never be forgotten. And I see no reason to change our view of history in any way. We know that responsibility for this crime against humanity is German and very much our own."
The official establishment of diplomatic ties between the two states in 1965 was far from a given after six million Jews perished in the Holocaust in the 1940s; however Germany has since proved to be one of Israel's staunchest allies on the international arena.