Israel greenlights 2,200 new settlement homes
West Bank Settlement
AFP
Report of planned construction, which is in preliminary stage, emerges as Netanyahu prepares to meet Obama
Israel last week green lighted some 2,200 new housing units within existing settlements in the West Bank and retroactively recognize two outposts, Israeli daily Haaretz reported Sunday.
The move by the civilian planning committee for construction in the West Bank is, however, only preliminary and is still subject to changes before the new units break ground.
According to Haaretz, the Higher Planning Council of the Civil Administration agreed to advance a master plan for the Ma'aleh Michmash area east of Ramallah.
If it goes ahead, the move will retroactively approve two outposts and add thousands of homes to the settlements in the region.
The report comes as Israeli Prime Minister Benjamin Netanyahu arrived in Washington on Sunday to meet US President Barack Obama.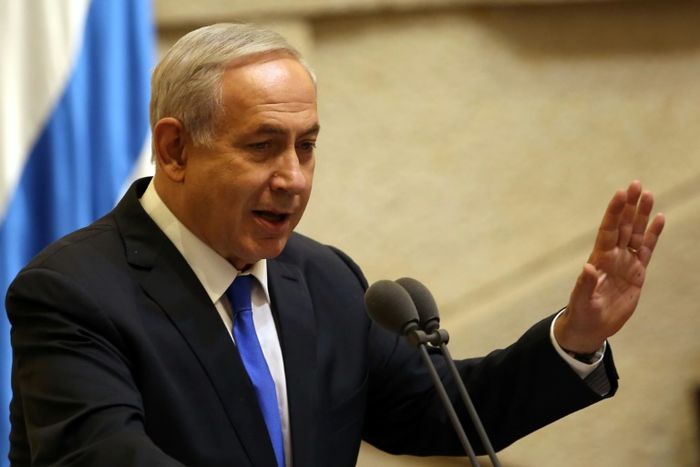 Netanyahu's meeting with Obama will center on US defense aid to Israel following the July nuclear accord between major powers and Iran, but the violence between Israelis and Palestinians is also expected to be discussed.
At a cabinet meeting on Sunday, Netanyahu said he will discuss with Obama "possible progress with the Palestinians, or at least stabilizing the situation with them, and, of course, strengthening the security of the state of Israel".
Haaretz reported on Sunday that during his meeting with Obama Netanyahu planned to unveil measures to calm tensions in the West Bank, and that these may include removing some checkpoints and easing certain restrictions on movement.
US officials say, however, that Obama has lost any hope of a final peace accord being reached between Israelis and Palestinians before he leaves office in January 2017, and sees meaningful negotiations as unlikely before then.
Although Netanyahu has been a strong advocate for expanding Jewish settlements, data from Israel's Central Bureau of Statistics shows that houses starting to be built in West Bank settlements dropped by 19 percent and completed settler comes fell by 15%, compared to the numbers from 2003 to 2008.
Netanyahu told attendees at the World Zionist Conference in Jerusalem last month that there has been less construction of settler homes outside the green line under his administration in comparison to the administrations of Ehud Olmert, Ariel Sharon and Ehud Barak.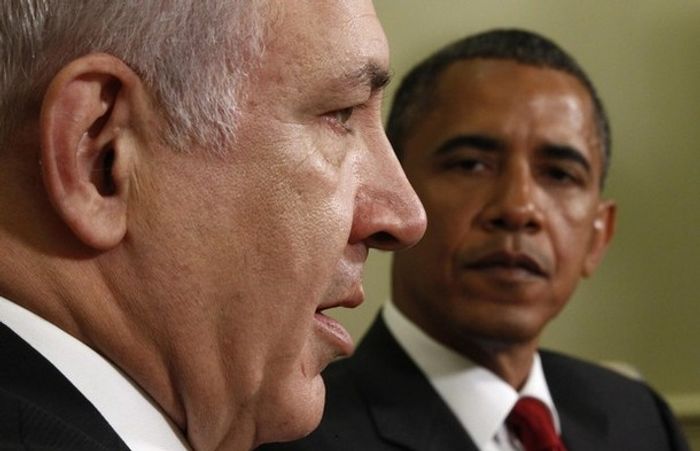 "During my first term as prime minister, we built, on average, 3,000 housing units per year in Judea and Samaria. When Barak was prime minister, he built 5,000 units, Sharon built 1,900 units, and Olmert built 1,700 units," Netanyahu said, rejecting the notion that the recent wave of Palestinian attacks against Israelis has been fueled by settlement expansion in the West Bank.
"In light of the circumstances, the average number of housing units built during my latest terms in office dropped to 1,500 per year," Netanyahu continued on to say and that "we can have a discussion about this another time, but facts are facts. These numbers are precise. So instead of seeing a rise in settlement construction, there has actually been a drop."
Before starting peace talks with the Palestinians in 2010, Netanyahu ordered a 10 month freeze on settlement building as a gesture of good will.
Netanyahu said that the belief that the recent upsurge in terror attacks is tied to settlement construction is "patently absurd." He said that proponents of this idea believe in it with "religious fervor," and forget to mention that Israel withdrew from Gaza in 2005.
The Prime Minister emphasized that some Palestinians also believe that Tel-Aviv and other cities inside the green line are settlements.