Israeli soldier seriously injured in West Bank stabbing attack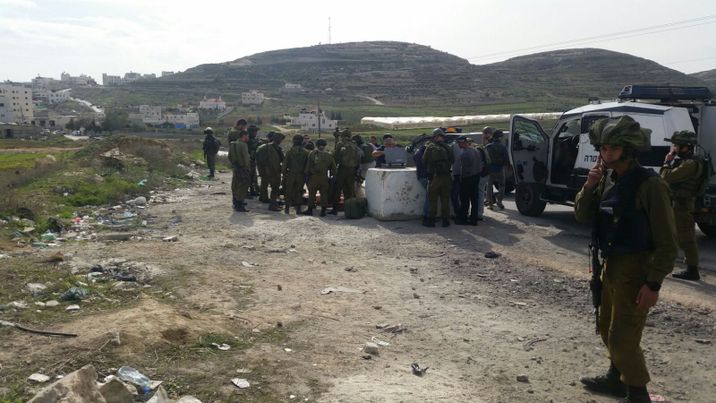 Scene of West Bank stabbing attack, November 25, 2015
Hatzala
Assailant dies after being shot by Israeli troops
A 20-year-old Israeli was seriously injured in a stabbing attack on Wednesday morning, close to the West Bank flashpoint city of Hebron. The victim, a soldier who was stabbed in the upper body, received medical treatment on the scene before being transferred to a Jerusalem hospital.
The assailant, named as Mohammad Shubaki, 19, from Al Fawwar refugee camp. was shot by security forces on the scene.
A spokeswoman for Shaare Zedek hospital in Jerusalem said Shubaki was pronounced dead after resuscitation efforts failed. 
A doctor said he had suffered bullet wounds to his chest and stomach. 
The stabbing victim was in "stable" condition, a surgeon at Shaare Zedek's trauma unit told reporters.
You need to be logged in in order to post comments. Sign up or log in
November 26, 2015 6:18 PM
And now for a short commercial break! Kalms Day Pocket Pack 42 Tablets New**Free Post** available on Ebay.