Israeli security forces bust Hamas cell in Hebron that plotted shooting attack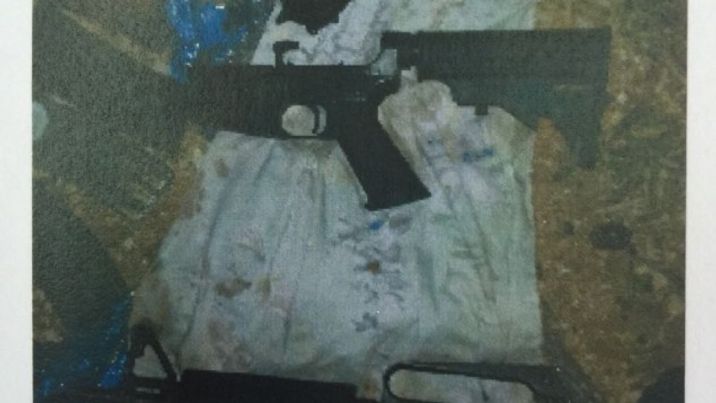 Weapons held by a Hamas cell near Hebron that was planning a shooting attack against Israelis
Shin Bet
Jewish man who stabbed Arab gets 21 months in prison
During the month of November 2015, the Shin Bet (Israel Securities Authority) and Israeli military forces apprehended a Hebron based Hamas terror cell that was plotting to open fire on Israeli civilians driving along Route 35 near Hebron.
The forces uncovered an M-16 assault rifle and a handgun intended to be used to carry out the attack, the IDF Spokesperson Unit said in a statement Sunday. 
According to the IDF, Muhammad Ali Kawasme, who has been involved in previous operations, was responsible for commanding the cell.
Other members of the terror cell included Louis Faisal Hashlamoun, previously detained for terror actives associated with Hamas, as well as Amar Mahmed Awiwy and Hassam Fahri Hashlamoun, both known Hamas operatives, the statement said. 
Kawasme and Louis Hashlamoun researched where the optimal place on Route 35 would be to carry out the shooting, according to accounts of the investigation. 
The cell purchased weapons for the attack and planned to acquire a stolen vehicle to flee the scene swiftly after.
After reviewing the evidence the operatives were indicted for plotting murder and association with the Hamas terror organization, the IDF said. 
The latest indictments come after it was revealed last week that Israeli security forces discovered a Hamas terror cell in December 2015, which was planning to kidnap and murder Israelis in order to negotiate for their release or the release of their bodies.
The Shin Bet security service, in cooperation with the Israel Defense Forces, and Israel Police uncovered the cell, which was in the advanced planning stages and had even begun preparing the place where they would store the bodies of the kidnapped person or people.
During the investigation, the Shin Bet discovered that the cell consisted of six people, three of them Israeli residents from Jerusalem, and the other three from Hebron.
Jewish man who stabbed Arab gets 21 months
Meanwhile, a Jewish Israeli man who stabbed an Arab Israeli man in an apparent hate crime last year was sentenced to one year and nine months in prison.
The incident happened in April in the central coastal town of Herzliya, just months before Israel was hit by a wave of stabbing attacks. 
Oz Segal, 36, stabbed 27-year-old Ibrahim Issawi, while yelling racial slurs including "Death to the Arabs." 
Issawi , who was employed by the city as a street cleaner, suffered light injuries as a result of the stabbing. 
Read More: