Hamas tunnel network destroyed in 2014 war could be nearly rebuilt: report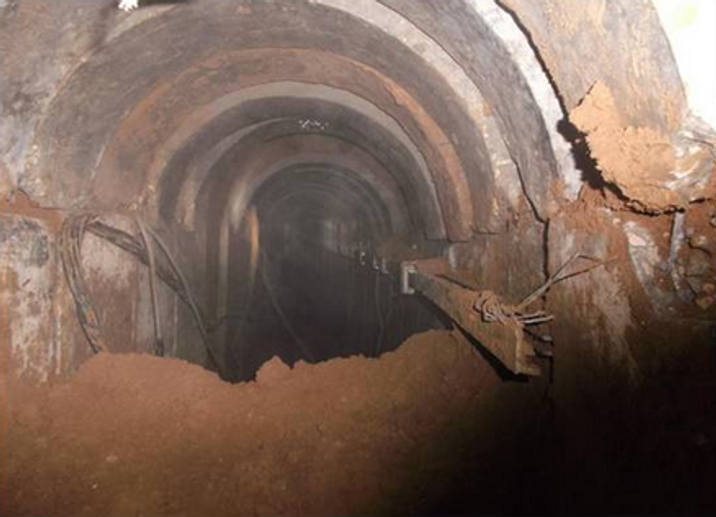 IDF unearthed Gaza tunnel, 18.3.2014
IDF
Israel destroyed 32 tunnels within Gazan territory and ones that crossed into Israel during 49 day conflict
The Hamas terror group and ruling party in the Gaza Strip is close to rebuilding the tunnel network that the Israeli Defense Forces (IDF) destroyed during the 2014 summer war, a report by the Israeli daily Haaretz revealed on Tuesday.
The IDF discovered and destroyed 32 tunnels during the 49 day war. A third of these tunnels reportedly reach into Israeli territory.
It is unclear as to how many of the previous tunnels were rebuilt compared to how many new tunnels have been dug, but according to Haaretz, the number of tunnels crossing into Israeli territory is likely nearly equivalent to those that existed prior to the war.
Hamas confirmed active use of tunnels within its territory earlier last month when it released details about the capture and imprisonment of Israeli soldier Gilad Shalit.
On June 25, 2006, the then 19-year-old Shalit was captured after militants tunneled under Gaza's border and attacked an army post, killing two soldiers and seriously wounding a third.
In December of 2015 Hamas released a photo of Shalit in captivity, standing behind Hamas terrorist Abed a-Rahman al-Mubashar, who served as one of Shalit's captors.
The armed wing of Hamas, Izaddin Kassam, said that al-Mubashar was killed in December when a smuggling tunnel along the border with Egypt "east of Khan Yunis" collapsed.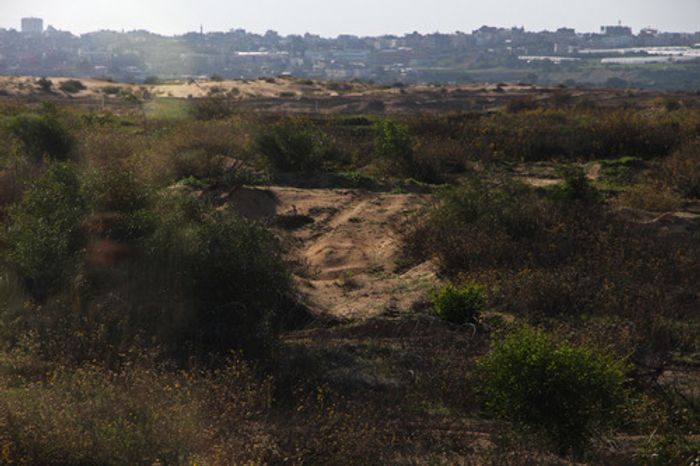 "The only thing in the (Gaza) Strip east of Khan Younis is the border with Israel," the Haaretz report points out.
However, the Israeli government has known that Hamas has been working on its tunnel network for some time.
In May of 2015, less than nine months after the end of the summer war, Zionist Union MK Omer Bar-Lev, member of the Foreign Affairs and Defense Committee, said that "Hamas has returned to digging tunnels and one or more of them have crossed the border fence, attacking the sovereignty of the State of Israel."
Gaza Division officers also reported seeing digging close to the Israeli border, some just a kilometer and a half from the border.
In August of last year The IDF revealed that Israeli security forces had arrested a militant of the Hamas terror organization who was actively involved in plotting tunnel attacks from the Gaza Strip.
Rafah resident Ibrahim A'adel Shahada Shaer, 21, was arrested in early July as part of a joint Shin Bet Israel Security Agency and Israeli police operation.
Shaer gave interrogators a plethora of detailed information regarding Hamas' terror activities in Rafah, including how Hamas planned attacks during conflict and its intentions to use terror tunnels to carry out attacks against Israel civilians.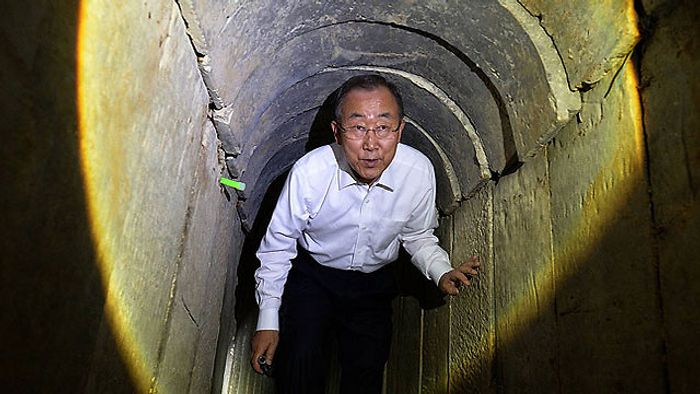 Last summer the IDF began deploying a new tunnel detection system along the Gaza Strip border, which includes a series of high-tech sensors that will provide data, deciphered by advanced algorithms, allowing security forces to accurately detect and locate tunnel-digging operations.
However, details of the extent of the installation along with the information collected is being kept under wraps by the government's security establishment, said Haaretz.
Despite the threat of the tunnels, it is unlikely that Hamas is seeking another large scale military confrontation with Israel as it still has a substantial amount of rebuilding to do, said Haaretz.
The group's focus as of late seems to have turned toward inciting groups in the West Bank to carry out attacks against Israel.
A January 1 report by Israel's Ynet News said that Hamas officials interviewed on Arab media announced that they have a series of "sleeper cells" in the West Bank that are planning to carry out suicide attacks on Israelis inside the green-line.
Over the past year, the Shin Bet has focused its activity on those very cells which pose the greatest threat to Israel, and as a result, in 2015, dozens of local Hamas cells were broken up, and widescale infrastructure guided from abroad was exposed.
Haaretz argues however, that even though Hamas is working through operative in the West Bank, if Israel deems the group a large enough threat, it will go after its leader ship in Gaza. In another scenario, Israel may decide to pre-emptively strike to destroy the tunnels before they are used during a time of military engagement which could in turn escalate.
You need to be logged in in order to post comments. Sign up or log in
January 14, 2016 12:34 PM
What in the name Abbas, are we waiting for????????
No doubt Israel's arsenal of civilian killing weaponry has been restocked ... is the rebuilding of tunnels any different or less moral? It's THEIR weaponry.
"Farmer now admits that it is "fair" game for HAMAS to use these tunnels to engage in acts of terrorism against innocent jewish civilians." Nowhere in his post does he do that, James. p.s. my cheque still hasn't arrived from i24news, James .... would you chase that up for me? ... there's a good boy.