Pregnant Israeli woman injured in West Bank stabbing attack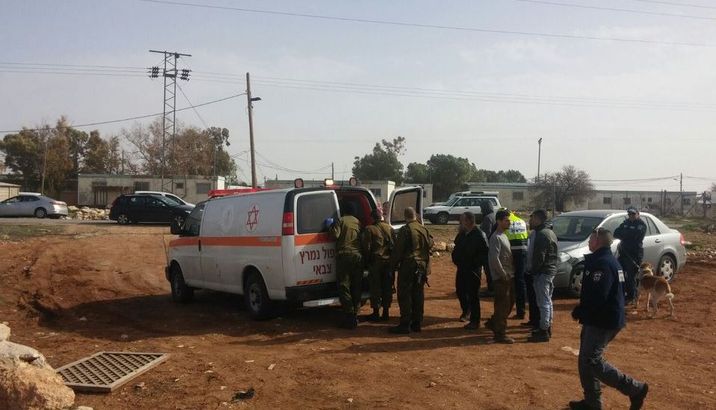 Israeli woman seriously injured in stabbing attack in West Bank settlement of Tekoa
Twitter
Second attack against Israeli women in the West Bank in two days; Attacker shot
An Israeli woman, in her 30's and in advanced stages of pregnancy, was in moderate condition after being stabbed by a Palestinian assailant in the West Bank settlement of Tekoa Monday morning.
The woman, identified as Michal Fruman, was initially reported to be in serious condition and treated by Magen David Adom paramedics at the scene before being evacuated to Shaare Zedek Medical Center in Jerusalem.
The IDF said that Fruman was stabbed inside a clothing warehouse in the Tekoa industrial zone.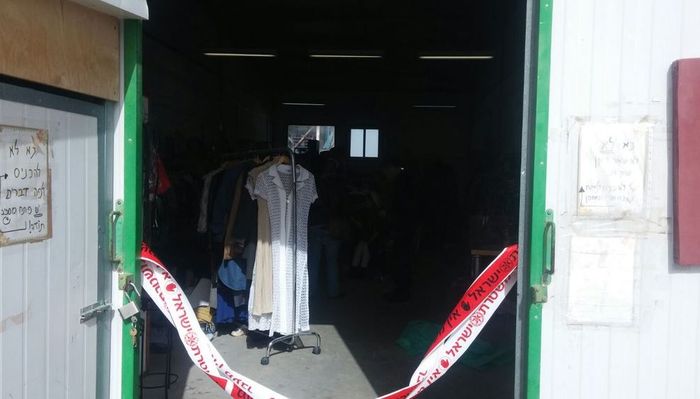 The Times of Israel quoted MDA paramedic Yoni Silman, as saying they found her with stab wounds to her upper body.
"We saw an approximately 30-year-old woman sitting in a car. People put her into the car as she suffered from stab wounds to the upper body," Silman said. "We put her in the ambulance and gave her medical treatment."
The attacker, identified as an 17 year-old resident of Bethlehem who had entered Tekoa through a hole in the perimeter fence, was shot and injured by police after he fled from the scene.
He was evacuated to Hadassah Ein Kerem Medical Center in Jerusalem and was reported by the IDF to be in critical condition, sedated and on a ventilator.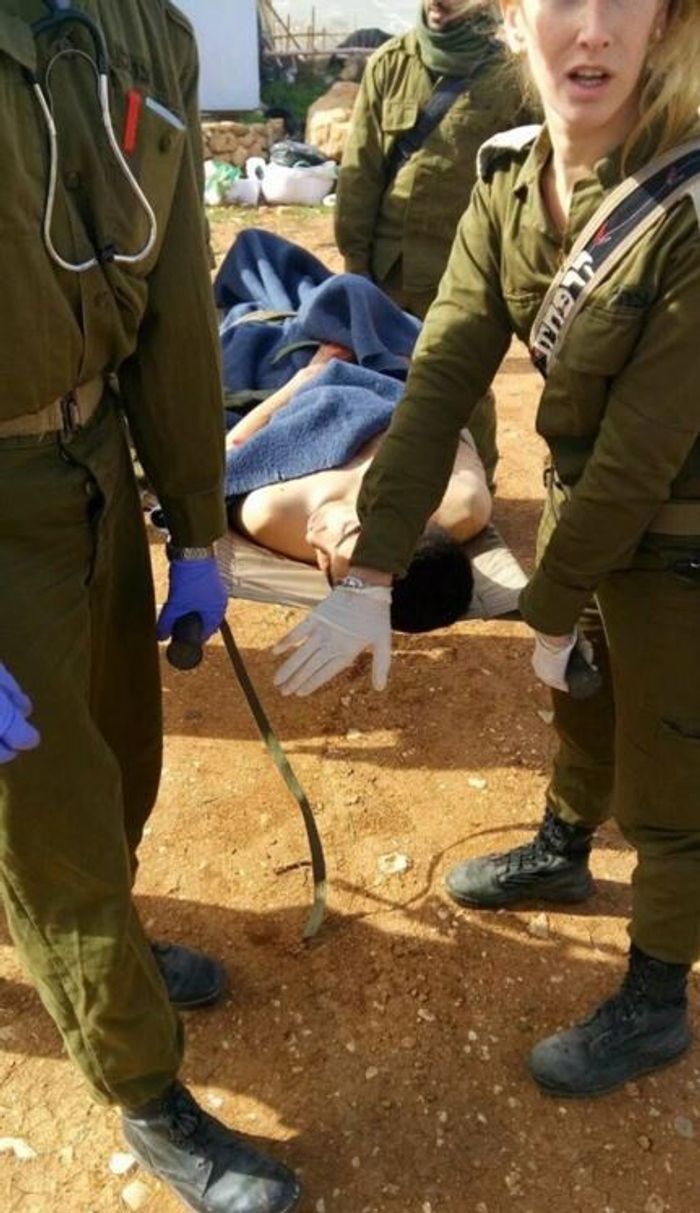 Following the attack, the Etzion Brigade Commander ordered all Palestinian workers to leave Jewish settlements in the Etzion Bloc of the West Bank, Israeli media reported.
"In light of a situational assessment and following recent terror attacks, security measures have been taken in the communities in the Etzion Bloc and all Palestinian workers have been instructed to leave the communities by the Etzion Regional Brigade commander Col. Roman Gofman," an IDF spokesperson told The Times of Israel.
Fruman is the daughter-in-law of the late Rabbi Menachem Fruman, a well-known Orthodox Rabbi and settler who was active in inter-religious peace making activities with Palestinians and Muslims clerics.
Residents of Tekoa were told to remain in their homes and lock the doors until further notice as security forces conducted searches following the attack.
The attack comes a day after 38 year-old Dapha Meir was murdered in her home by a suspected Palestinian assailant in the West Bank settlement of Tekoa. Her funeral procession began at 9 am.
You need to be logged in in order to post comments. Sign up or log in
"yeah, we know farmer you dont approve of civilians being murdered do you?" ... correct, whether by Arabs with knives or by heavily armed paid IDF soldiers, James.