Azerbaijani FM to visit Israel for embassy inauguration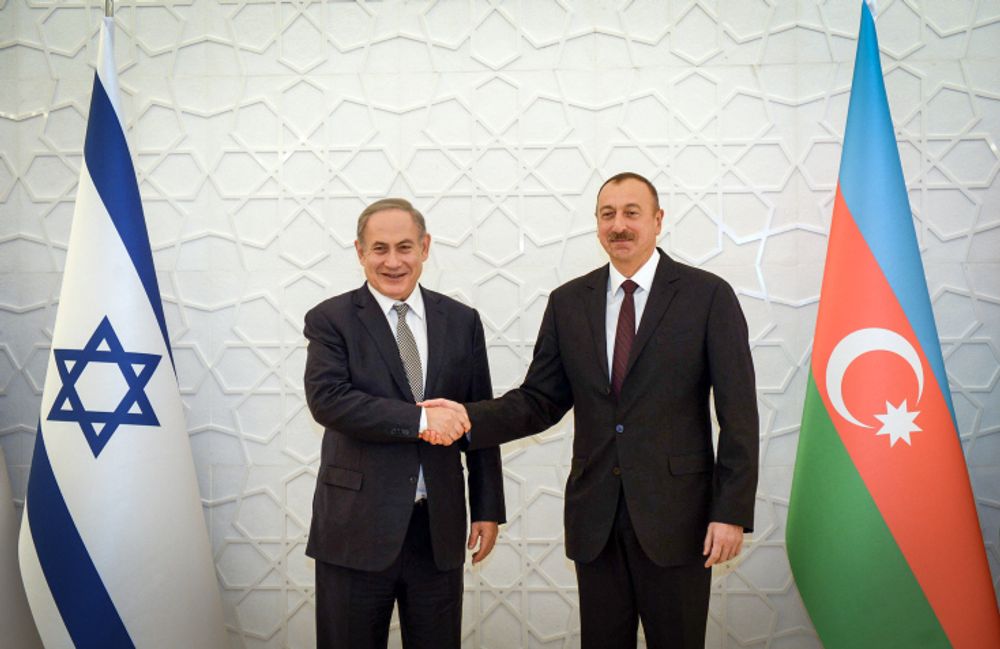 The decision to open the embassy reflects the efforts made by Jerusalem to build solid diplomatic bridges with the Islamic world
Azerbaijan's Foreign Minister Jeyhun Bayramov is set to visit Israel at the end of March to take part in the inauguration of his country's embassy in Tel Aviv.
Bayramov's trip – scheduled for March 29 and during which he will meet with Israeli Prime Minister Benjamin Netanyahu, Foreign Minister Eli Cohen, and President Isaac Herzog – will mark the first visit by an Azerbaijani official to the Jewish state in a decade. It will come after Cohen invited Bayramov in January.
In November 2022, Baku announced a historic decision to open an Azerbaijani embassy in Tel Aviv, as it will be the first mission of a country whose majority population and government belong to the Shia, the second-largest sect in Islam.
The decision to open the embassy reflects the depth of the existing relations between the two countries and is the result of the efforts made by Jerusalem to build solid diplomatic bridges with the Islamic world.
Azerbaijan's first-ever envoy to Israel, Mukhtar Mammadov, arrived in Tel Aviv last week and is expected to present his credential to Herzog in the coming days.
For years, Azerbaijan had refrained from such a move, partly to avoid provoking its Iranian neighbor. However, Jerusalem and Baku have strong defense ties, as 69 percent of Azerbaijan's arms imports from 2016 to 2020 came from Israel.
With the announcement of the Azerbaijani embassy opening in Israel, Roman Gourevich, honorary envoy of the Jewish Agency in Azerbaijan, expressed his enthusiasm: "Azerbaijan is a tolerant Shiite Muslim country, in which there has never been antisemitism. The country has always respected the Jewish people and the warm relations between the two nations will only grow stronger if an embassy of Azerbaijan is opening up to Israel."
This article received 0 comments