On Iran, 'tough decisions ahead,' Israeli defense minister says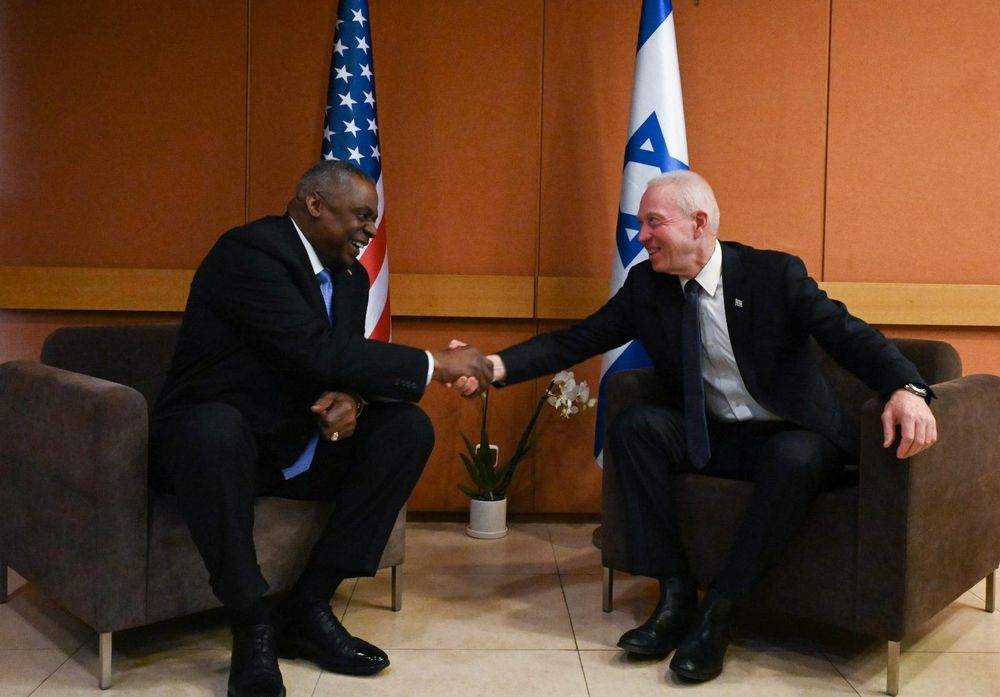 Depth of security partnership between Israel and US in recent time has been 'unprecedented' Galant tells Austin
Israel and its ally the United States are at a critical juncture with regards to the Iranian nuclear threat, and decisive action could be required sooner rather than later, Israeli Defense Minister Yoav Galant told his US counterpart Lloyd Austin on Thursday as the two met in Israel.
The meeting was also attended by top Israeli military officials such as Israel Defense Forces Chief of Staff Lieutenant General Herzi Halevi, Director-general of the Ministry of Defense Major General (res.) Eyal Zamir, Chief of the IDF Strategy Division Major General Tal Kalman, IDF Attaché in Washington Major General Hedi Silberman and others.
In their meeting, Galant and Austin discussed various security issues in the region, above all ways to prevent Iran from acquiring an atom bomb.
"We are facing a critical period, in which we will be required to make important, significant, fateful decisions for the State of Israel. Iran strives to obtain nuclear weapons and threatens Israel and the entire world," according to Galant.
"We must do whatever it takes to prevent Iran from obtaining nuclear weapons, and this is where our joint capabilities are of the utmost importance. The Iranian nuclear threat requires us to constantly evaluate and be ready for any action, I repeat and emphasize, for any action."
"The depth of the strategic ties and the variety of collaborations between the United States and Israel are an important anchor in maintaining regional stability, and in strengthening the security of the State of Israel. In recent times, the cooperation between the countries has been unprecedented," Galant said.
This article received 0 comments