Israel, Saudi Arabia in 'advanced' talks over direct flights for Hajj - report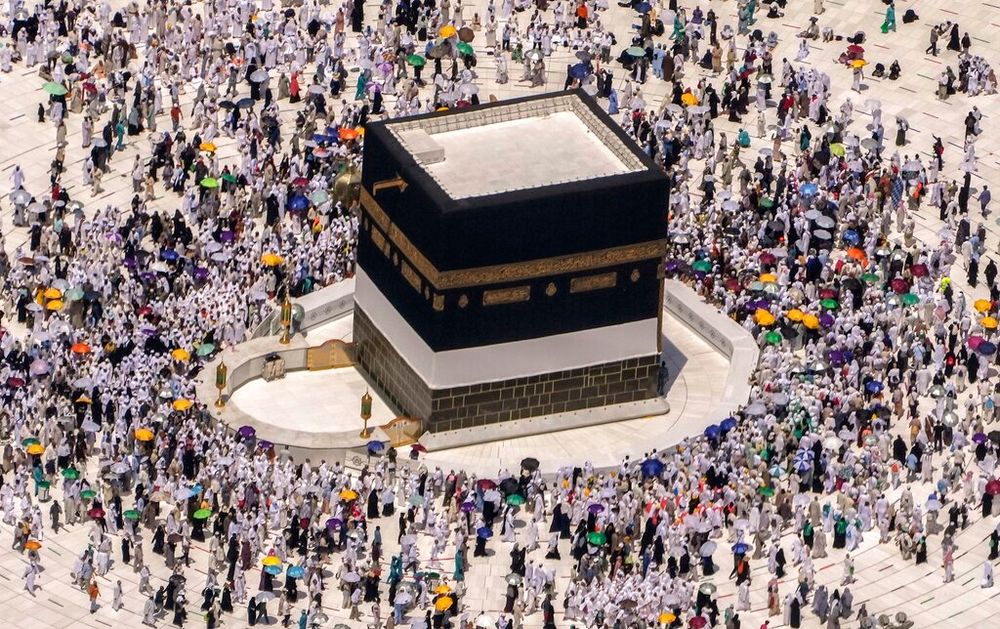 Currently, the Saudi kingdom accepts Muslim pilgrims arriving in Mecca from Israel, but they are required to travel through a third country
Israel and Saudi Arabia are reportedly in "advanced" U.S.-brokered negotiations to launch direct flights to Jeddah, near Mecca, for Israeli Muslims to travel to and perform the Hajj pilgrimage as soon as next month.
Maariv first reported a possible breakthrough in the talks on Friday, and several outlets on Sunday quoted a senior Israeli official as estimating there was a 60 percent chance the move would be announced in June.
Currently, the Saudi kingdom accepts Muslim pilgrims arriving in Mecca from Israel, but they are required to travel through a third country. In 2022, some 2,700 Israelis embarked on the pilgrimage, and that figure is expected to almost double this year from June 26 to July 1.
Riyadh made the historic move last year of opening its airspace to all civilian overflights, before U.S. President Joe Biden directly flew from Israel to the Persian Gulf state.
The Hajj is a once-in-a-lifetime duty for all Muslims physically and financially able to make the journey, which takes them along a path believed to be traversed by the Prophet Muhammad some 1,400 years ago.
On Saturday, Israel's Foreign Minister Eli Cohen touted the possibility of normalization with Saudi Arabia by the end of the year: "There's a good chance we can advance a peace agreement with Saudi Arabia," he told Channel 12 News.
"I assume there is definitely a chance in half a year, or in the coming year," he added, citing shared interests between Jerusalem and Riyadh, particularly in preventing Iran from acquiring a nuclear weapon.
This article received 0 comments