Israel's FM Cohen departs for UN General Assembly High-level Week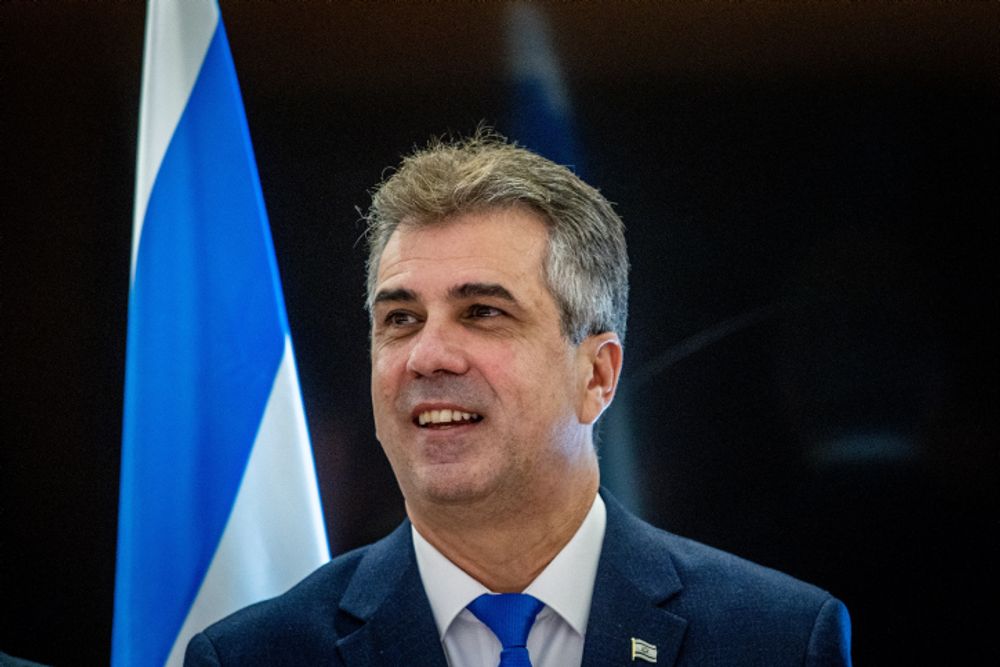 Eli Cohen is scheduled to hold over 20 meetings with his counterparts, including from Egypt, the UAE, Bahrain, Turkey, Greece, Singapore and Azerbaijan
Hours after the prime minister, Israel's Foreign Minister Eli Cohen departed Monday for the United States, as part of the Israeli delegation going to the United Nations General Assembly in New York City.
Cohen was scheduled to hold over 20 meetings with his counterparts, including from Egypt, the UAE, Bahrain, Turkey, Greece, Singapore and Azerbaijan.
The Israeli foreign minister will reportedly discuss the strengthening of diplomatic ties, as well as effort in expanding the circle of peace in the region, and an ongoing struggle over the Iranian nuclear issue.
At the international agency's High-level Week, Cohen is expected to speak at the UN Future Summit, as well as an event focused on humanitarian solutions for Sudan. He will also meet the leaders of major Jewish organizations.
Israel's Prime Minister Benjamin Netanyahu left earlier, flying first to the state of California to meet with tech mogul Elon Musk, "to discuss artificial intelligence" and encourage the American billionaire "to invest in Israel in the coming years."
In regards to the UN General Assembly High-level Week, Netanyahu had stated, "I must say that it is moving to see the many requests for meetings. Unfortunately, I cannot meet with all the leaders who made requests but I hope to meet with most of them,"
This article received 0 comments