'Let the world judge with its own eyes': prosecutors shown Hamas crimes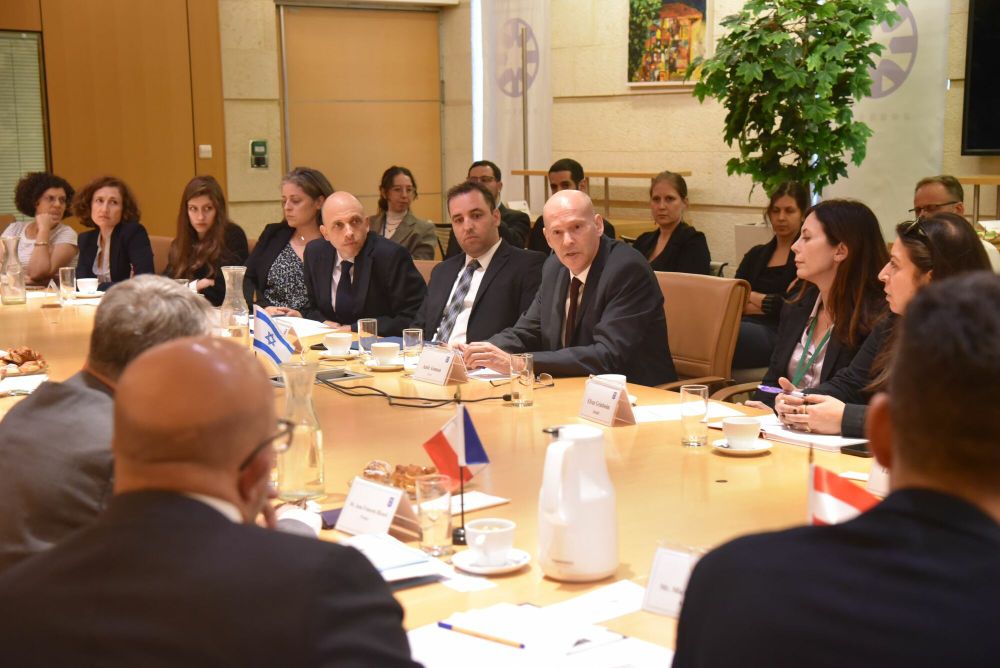 Senior officials from Austria, Germany, Argentina, France, and the U.S. visited Israel to promote investigations into the terrorist organization Hamas
Prosecutors from several nations visited Israel to promote investigations and prosecutions against Hamas and its officials, in order to increase the pressure on the terrorist organization on the legal front, according to a statement released Sunday morning.
The delegation included the chief prosecutor of Argentina, deputy attorney generals from Germany and Austria, antiterrorism department heads from the U.S. and France, and the attorney general of the state of Virginia, as well as other senior representatives.
All of the aforementioned countries have citizens who were murdered or kidnapped by Hamas on October 7. The senior prosecutors toured the communities that were massacred in the south of Israel, and met families of the abducted and murdered.
"The heinous crimes of Hamas are not directed only against Israelis, but against all of humanity. We will do everything in our power to fight the organization and its people, wherever it is that they are located," the State of Virginia's Attorney General, Jason Miyares, said after meeting with the families of the abducted and murdered.
The initiative titled "Let the world judge with its own eyes" was started by the Israeli Justice Ministry and Foreign Affairs Ministry. The visiting senior prosecutors received briefings by Israel's state attorney Amit Eisman, as well as from the Israel Police, Shin Bet internal security agency, the Israel Defense Forces (IDF), and more.
Eisman shared some of the challenges and actions of the attorney's office following the investigation of the terrorists. The delegation also received an overview of the Hamas organization and the crimes committed by its operatives.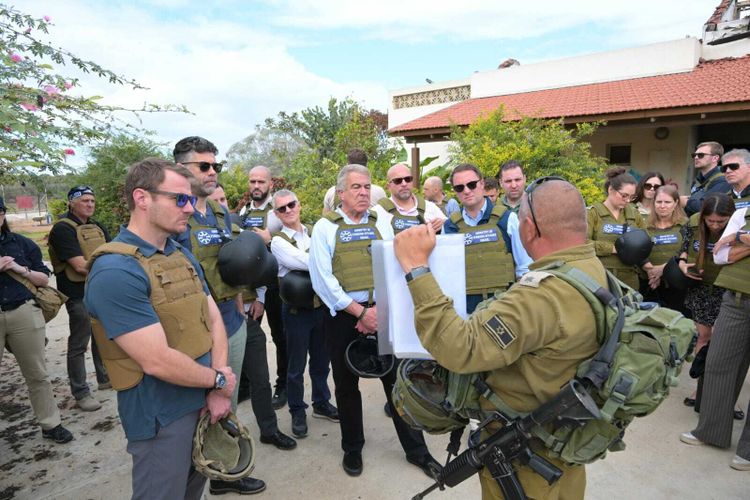 In addition, the delegation of senior prosecutors watched a film compiled by the IDF Spokesperson's Unit, documenting the atrocities committed by Hamas on October 7. The terrorists recorded their own actions using Go-Pro cameras, body cams, and even the personal phones of their victims.
This article received 3 comments