Israel's housing issue 'long term challenge,' says economist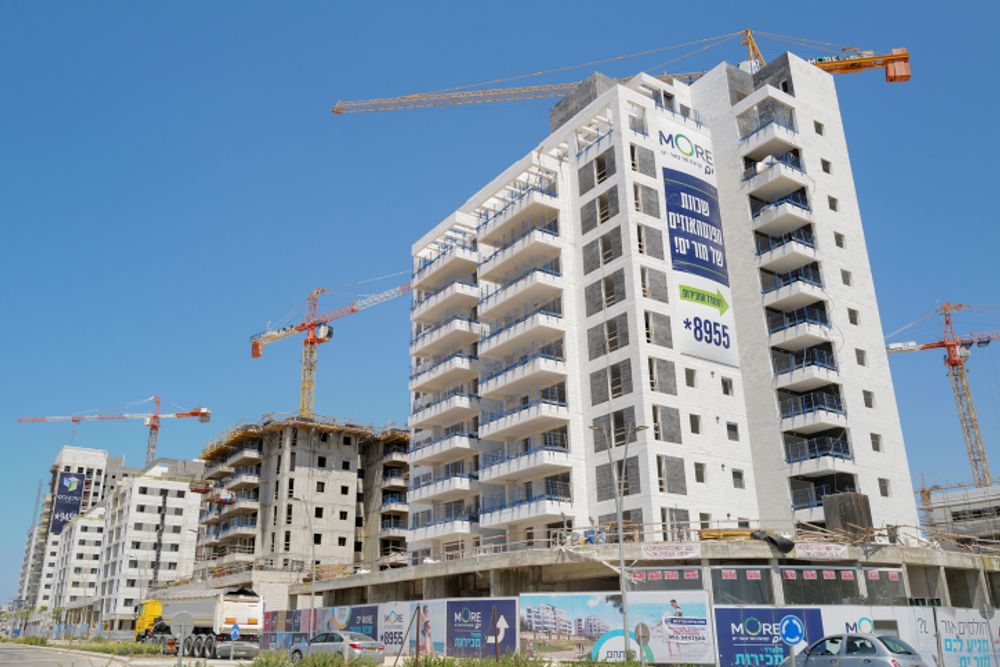 'Something's got to give,' says Israeli economist Dan Ben-David
A housing bubble is developing in Israel's coastal city of Tel Aviv, according to the UBS Global Real Estate Bubble Index 2022, but Israeli economist Dan Ben-David said the challenges extend beyond the warning.
"I think that the Israeli housing issue is more of a long-term challenge than one of any short-term bubbles," Ben-David of the Shoresh Institute for Socioeconomic Research told i24NEWS. "We are currently the third most congested country in the OECD."
"Israel will become the most congested OECD country in just one decade – and the world's fourth most congested in just four decades," he continued, referring to Israeli fertility rates "that are one full child greater than the number two OECD country - Mexico."
The UBS report marked the first time that the central city entered the index as a "bubble risk." The Israeli city came eighth in the ranking of highest bubble risks, falling behind Toronto, Frankfurt, Zurich, Munich, Hong Kong, Vancouver, and Amsterdam. Tokyo and Miami came after Tel Aviv to round out the top ten.
A housing bubble is defined as "a substantial and sustained mispricing of an asset, the existence of which cannot be proved unless it bursts," typical signs of which include "a decoupling of prices from local incomes and rents, and imbalances in the real economy, such as excessive lending and construction activity."
According to the report, housing prices in Tel Aviv nearly tripled between 2001 and 2017, and rent almost kept pace with the pricing increase. Between mid-2021 and mid-2022, prices climbed by a whopping 18 percent, the highest rate since 2010.
According to Israel's Central Bureau of Statistics, the average monthly rent for a two-bedroom apartment in the city in 2020 was $2,064 and continued rising during the early stages of the Covid pandemic.
But the virus was not the only reason housing prices are rising. It's also demand, caused by an increasing population. According to Shoresh, Israel is predicted to be one of the top ten most congested countries in 2065, beat out only by Bangladesh, Burundi and Rwanda.
"The exponentially increasing population is feeding an unstoppable housing demand in a country the size of New Jersey – so something's got to give," Ben-David continued. "In our case, that is reflected in the ever-increasing housing prices."
This article received 0 comments