Israel drops tax on single-use plastics, despite global efforts to reduce waste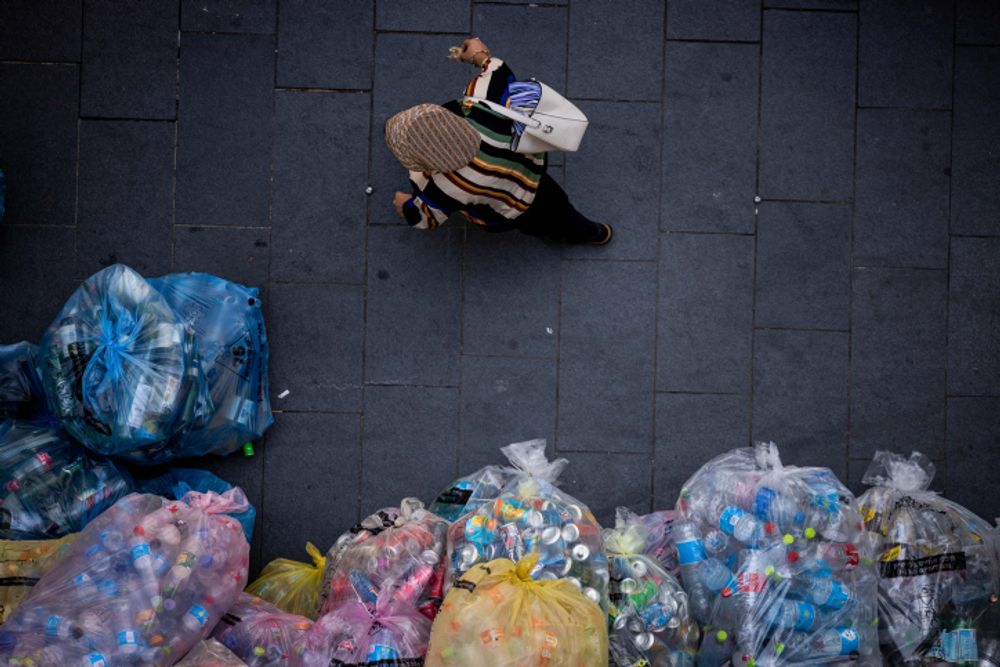 Some Israelis argued that the tax was a straightforward way to cut down on the use of items that are major sources of pollution
Israel's new government said Sunday that it dropped a year-old tax that significantly reduced the consumption of single-use plasticware, the latest development in a culture war between the country's religious and secular communities.
The decision – in apparent defiance of global efforts to reduce the amount of plastic waste – came after opposition to the levy from religious parties that said it unfairly targeted them.
Israel is a major consumer of single-use plastics, particularly for those in the ultra-Orthodox community.
According to a 2021 report by the Environmental Protection Ministry, the consumption of single-use plastics in the Jewish state had more than doubled between 2009 and 2019, reaching five times the average in Europe. It also found that ultra-Orthodox families use plasticware three times more often than the rest of the population because they often have many children and low incomes, with many not owning dishwashers.
"It's an entire industry, an institution," said Yisrael Cohen, an ultra-Orthodox political analyst. "Single-use plastic is a great solution for the Haredi community," he told AP News.
For much of Israel's public, the tax imposed last year on plastic goods seemed like a straightforward way to cut down on the use of items that are major sources of pollution.
But Prime Minister Benjamin Netanyahu's government – the most right-wing in Israel's history – relies heavily on ultra-Orthodox parties and quickly moved to remove the tax, with his cabinet voting to repeal it, sending the matter to parliament for what is expected to be the final approval.
"We promised and we delivered," said Finance Minister Bezalel Smotrich, leader of the Religious Zionism Party. "The fight against the cost of living is a fight we all are waging."
This article received 1 comments