Israeli beekeepers design new hive to showcase secret life of nectar collectors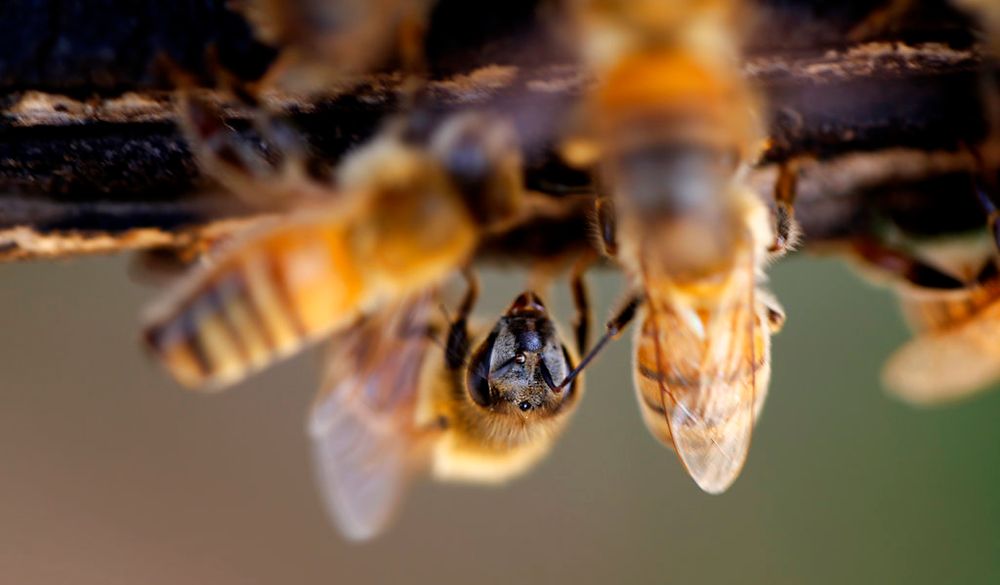 'They were here long before us. Einstein once said that if bees were to disappear, man would only have a few years to live'
A pair of Israeli brothers are hoping to change the course of the fate of bees by designing unique hives and making them accessible to as many people as possible – thus bringing the pollinating insects back to life.
Ronen is an amateur beekeeper. Two months ago, he bought two hives from Ivry-B for his garden.
"I am not a specialist at all, but when I discovered by chance the existence of these hives, it made me want to learn more about bees," said Ronen, a beekeeper. "It is an amazing world, and it's a contribution to humanity," he told i24NEWS.
Following a motorcycle accident, Ronen lost the use of his left hand. But despite this handicap, he easily manages to take care of his bees.
"This hive is really great because I can take care of it with one hand. For a normal hive with its square shape, you need both hands, whether to open it or recover the internal partitions. This hive was not designed for disabled people like me, but it's so easy to use that one hand is enough."
From a workshop in southern Israel's Kibbutz Revadim, Yuval and Eran Ivry build cylindrical-shaped hive kits for people to nurture honey bees in their own homes, turning potential hobbyists into nectar-collector enthusiasts.
"It is the only hive in the world that you can open this way and observe the bees. Nothing else is needed," said Eran Ivry, founder of Ivry-B.
Bees have an essential role at the ecological level: They pollinate flowers, which allows for the reproduction of plants and the formation of fruit and seeds. But the life expectancy of bees – crucial to the balance of biodiversity – has halved in the past half-century. And the rate of their disappearance is likely to increase each year, in particular, due to climate change and the use of pesticides.
"Seventy percent of our food production depends on pollination. Without it, no food," explained Ivry.
"They were here long before us. In the United States, 40 percent of bees disappear each year. In Israel, it's 20 percent. Einstein once said that if bees were to disappear, man would only have a few years to live."
Customers can assemble their own Ivry-B hives without any tools and watch as their bees do their ever-important work.
"Sometimes I sit and watch my bees for hours," said Ronen. "I watch them work, it's fascinating to see them return to the hive with pollen clinging to their legs."
This article received 0 comments