Israel: Rare lemur that escaped Tel Aviv zoo found after hours-long search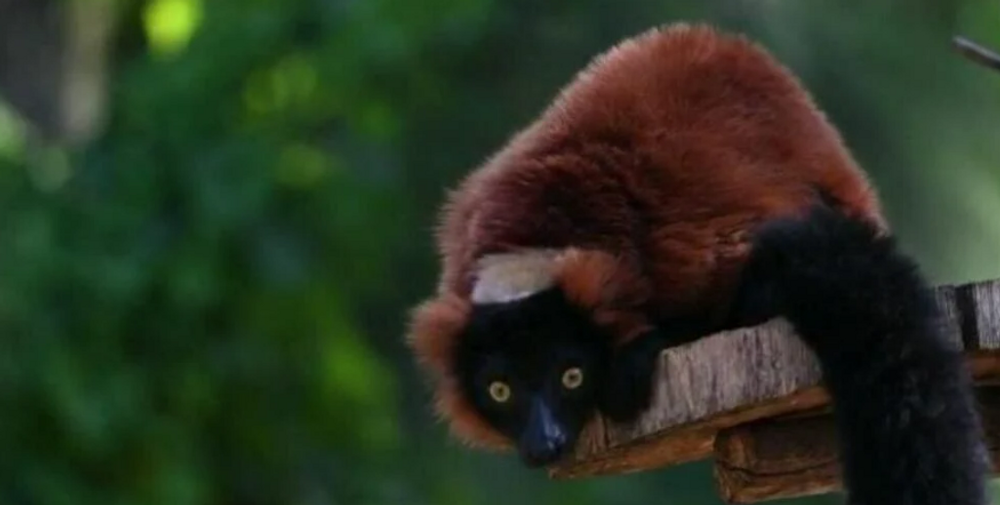 Before Sai was caught, the park administration asked anyone who saw him not to approach or try to grab the animal
Israel's Ramat Gan Safari Park said on Wednesday that Sai, a red-collared lemur-type monkey that had escaped yesterday, was found after hours of searching the park.
Sai left his show yard last night, and escaped to the nearby national park. The hypothesis was that the five-year-old lemur would look for a place to sleep in a tree in the park.
The Safari pointed out that lemurs are not dangerous, but they are wild. Before Sai was caught, the park administration asked anyone who saw him not to approach or try to grab the animal.
The red-collared lemur lives in the wild in Madagascar, and is a species in serious danger of extinction. It is one of the largest species of lemurs, at about 20 inches long in body, with a tail that's another 23 inches long, and weighs between 7.2 to 7.9 lbs. Most of the lemur's body is red, but its belly, tail, legs, and face are black, and its nape is white.
This article received 0 comments