Over 100 wildfires sparked across Israel amid oppressive heatwave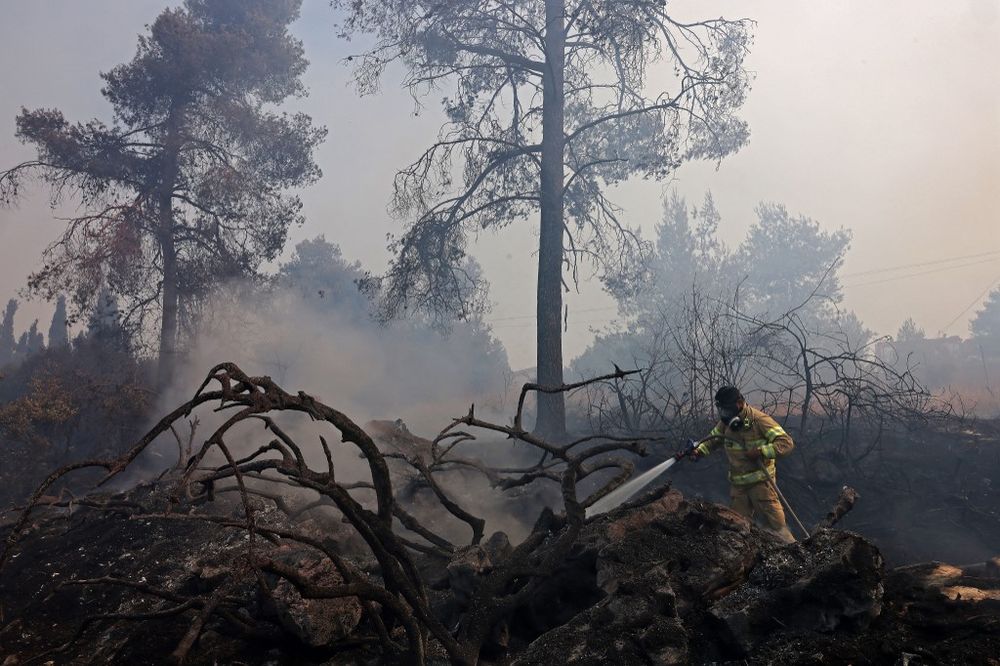 The extreme weather also has the authorities warning that there's a risk of dangerous flash flooding
Israel was hit by over a hundred fires on Saturday, exacerbated by a heatwave and strong winds. The Karmia nature reserve, near the Gaza Strip, was the scene of just one major blaze, reportedly caused by a barbecue flaring up.
In the northern city of Acre, a second fire generated thick smoke that disrupted traffic. Firefighters also responded to a third major blaze in the northern area of Har Turan, part of the Galilee, which led to the evacuation of hikers. By evening, 137 fires had been reported across the country.
Temperatures reached 95-104°F and visibility was reduced by dust and mist. Strong winds also made firefighters' tasks more difficult. Authorities also warned of a flash-flooding risk, particularly in the desert surrounding the Dead Sea. Police recommended avoiding riverbeds and not attempting to drive across bodies of water, over the next two days.
The long holiday weekend for the Shavuot festival brought out many Israelis to enjoy the country's parks and nature reserves. In response to the adverse weather conditions, the Fire and Rescue Commissioner introduced a 24-hour ban on open-air fires; in Israel, the majority of forest fires are caused by human negligence. Rain is forecast in some parts of the country on Sunday, cooling down the weather, but scorching temperatures are expected to return later in the week.
In March, Israel was predicted to face extreme heat waves, with temperatures up to 120°F. The Israel Meteorological Service stated that the expected extreme weather events are the result of the climate crisis facing the planet, and Israel is expected to face two severe heat waves each month during the summer.
This article received 1 comments