Israel to allocate 10,000 extra acres of open space for solar energy sites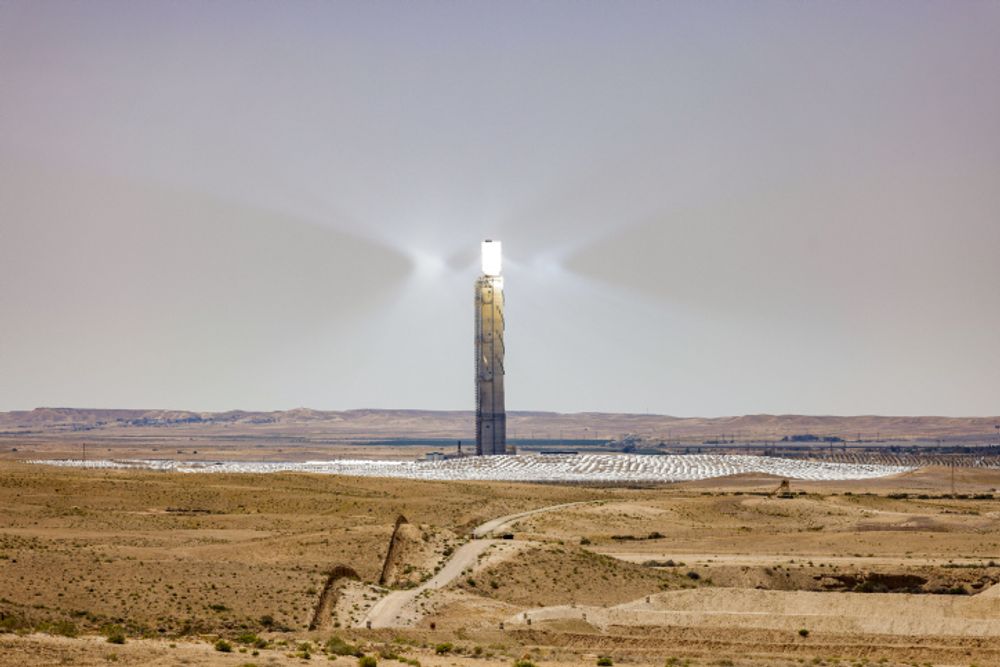 The Energy Ministry says the move is needed to reach 30% electricity generation from renewable sources by 2030
Israel's National Planning and Building Council on Tuesday approved an Energy Ministry proposal to allocate 10,000 extra acres of open land for solar energy facilities.
The decision fell short of the 17,050 acres sought by the Energy Ministry and was opposed by Israel's Environmental Protection Ministry, which argued that better use could be made of existing spaces and that solar panels can be installed in built-up regions, rather than dedicating more land.
Opponents of the move to install solar panels on existing buildings cited high costs and bureaucratic obstacles, which would deter entrepreneurs. The council found that setting up solar sites in open spaces was a preferred alternative, raising a nearly 5,000-acre cap set in 2020 for how much open area can be used for solar power facilities.
Rafi Elmaleh, the director-general of the council, said at the end of the meeting that Israel was "already in a severe energy crisis," pointing to blackouts across the Jewish state last week due to demand overload amid a heatwave, Haaretz reported.
But the Environmental Protection Ministry claimed there was no need to allocate fresh areas for solar sites in order to reach a government goal of 30 percent electricity generation from renewable sources by 2030, telling the council that an additional 15,500 megawatts of electricity are needed for the milestone.
Ministry representatives suggested installing solar panels on greenhouses, new buildings, parking lots, water reservoirs, and industrial areas to take renewable electricity production to 40 percent in total.
The Energy Ministry, however, contested those figures, saying hitting the target will require more use of open spaces, which can be more quickly and easily put to work.
This article received 0 comments