Culture Minister's new bill sparks outrage among artists and lawmakers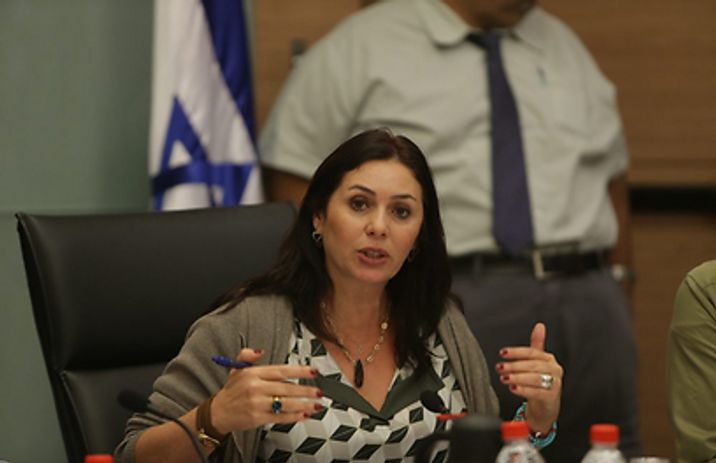 Miri Regev
Ynet
'Loyalty in Culture' bill is aimed at changing how cultural institutions are funded by the state
A new bill proposed by Israel's Culture Minister Miri Regev has sparked outrage among fellow lawmakers and artists, Israel's Ynet news reported on Tuesday.
The bill, referred to as "Loyalty in Culture" is aimed at changing how cultural institutions are funded by the state. According to the bill, financial support will be conditional upon their respect towards Israel, and the support of those who deface the flag or other national symbols, incites racism, violence or terror will be revoked
Lawmaker Nahman Shai from the center-left Zionist Union party said, "the State of Israel was a free country before Miri Regev and her friends came, and it will survive them as well. The new political commissioners from the Likud's creator are undermining the foundations of Israeli democracy. Free expression and the freedom of creation are its building blocks. We will fight them both inside and out of the Knesset."
Ksenia Svetlova also from the Zionist Union, said that Regev is trampling on free expression. "After the new Minister of Education, Bennett, rewrote our history in the new civics book, Minister Regev continues to trample democratic values like free expression in the best tradition of McCarthy."
MK Ayelet Nahmias-Verbin (Zionist Union) commented that, "Only yesterday I demanded that the Education Minister shelve the new civics book because it rewrote Israeli history, and now I ask the Culture Minister to inform us all that she is trying to officially create a thought police that will ensure art in Israel functions as it did under dark regimes.
"What Minister Regev is doing is smashing the building blocks of Israel's democracy until only "tasteful" and culture-less creations remain. It seems that, no matter what the situation, there are cultural and educational commissioners.
MK Issawi Frej (Meretz) also expressed his anger. "Regev's face is the face of the government, whose ministers compete among themselves to see who can best implement the spirit of a commander, the spirit of shadowy regimes, regimes that persecute their critics and silence the criticism.
"They are asking to 'neutralize' the ideological conversation in Israel and to turn any who dare disagree with them into traitors. They already succeeded in neutralizing the terrified Bougie [Yitzhak Herzog] but, fortunately for the State of Israel, there are still more people on the Left who are not afraid of the government's delegitimization campaign. We will continue fighting for our values despite the intimidation, despite the persecution."