PLO slams British boycott ban as 'empowering Israeli occupation'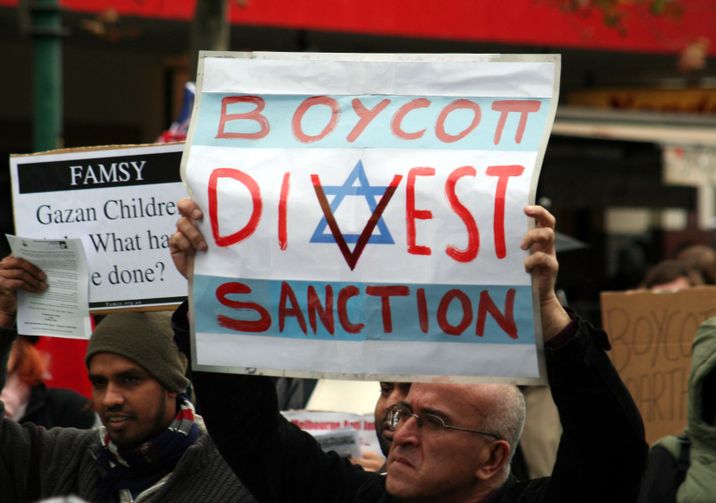 Des manifestants demandant un boycott contre Israël
Wikipédia /Mohamed Ouda
Netanyahu hailed the move and commended the British government for 'refusing to discriminate against Israel'
Palestinian officials slammed the British Government's decision Wednesday which prevents local authorities and public-sector organizations in Britain from boycotting Israeli goods, saying that it imposes on 'freedom of choice" and "empowers the Israeli occupation."
Palestinian Liberation Organization (PLO) Executive Committee Members Dr. Hanan Ashrawi and Dr. Saeb Erekat met with the British Minister for Middle East Affairs, Mr. Tobias Ellwood, in separate meetings Tuesday and Wednesday, after which the PLO released a statement expressing its concerns.
"We are seriously concerned at the new British "guidance" that would entail the banning of any kind of ethical procurement by local governments, public bodies and any organization that receives public funding, including some student unions," the statement read.
"In practical terms this means that such bodies are forbidden from exercising their democratic right and freedom of choice not to be complicit in the Israeli settlement project and to take a positive, moral and legal stand in the face of such a war crime," it continued.
Following Wednesday's decision the British Cabinet Office released a statement in which it said that apart from where legal sanctions, embargoes and restrictions have been imposed, procurement boycotts by public authorities were "inappropriate," Reuters reported.
Boycotts "undermine good community relations, poisoning and polarizing debate, weakening integration and fueling anti-Semitism," the statement added.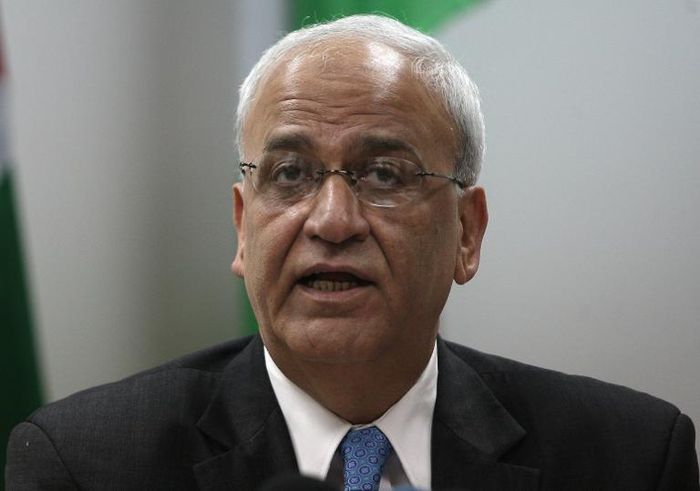 Citing the World Trade Organisation's (WTO) Government Procurement Agreement, the British government said that all signatories, including Britain must treat suppliers equally, and that discriminating against Israeli suppliers would constitute a breach of the agreement, said Reuters.
According to Reuters, boycotts are not a criminal offence in Britain, however, institutions in certain sectors such as health services, local authorities and some university student unions could face fines, penalties or cancelled contracts should they choose to boycott Israel.
The PLO said that the legislation "represents a serious regression in British policy and it would empower the Israeli occupation by sending a message of impunity."
"It is no longer acceptable for any government to claim support for the two-state solution while granting immunity to Israeli crimes and systematic violations of international law and UN resolutions. Those who claim to seek the two-state solution should hold Israel accountable for deliberately destroying the prospects of peace and should work on ending the Israeli occupation rather than rewarding it," it added.
Meanwhile Israeli Prime Minister Benjamin Netanyahu met with British Cabinet Office Minister Matt Hancock in Jerusalem. Parliamentary Under Secretary of State for the Foreign and Commonwealth Office Tobias Ellwood, British Ambassador to Israel David Quarrey and a number of lawmakers from both countries also attended the meeting.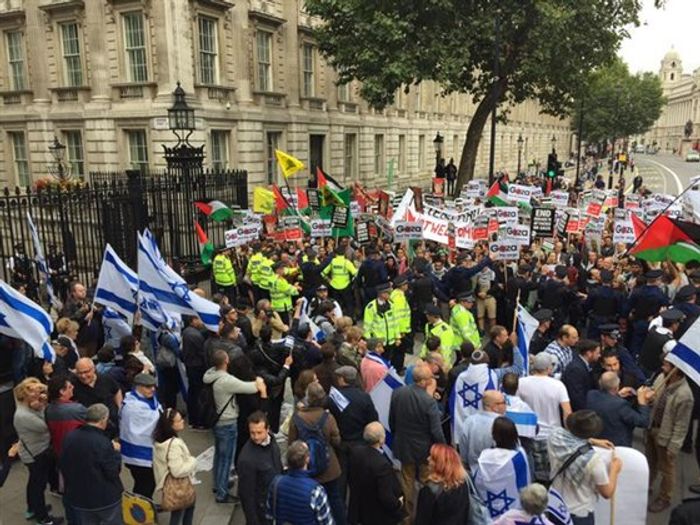 Parliamentary Under Secretary of State for the Foreign and Commonwealth Office Tobias Ellwood, British Ambassador to Israel David Quarrey and a number of lawmakers from both countries also attended the meeting.
Hancock told Netanyahu that "It's a great pleasure to be here and to not only engage in a trade delegation which I brought with me, and to see the very vibrant and innovative and exciting opportunities that there are to further trade between our nations – our trade is at a record level – but also to be able to announce today that we are publishing new guidance for public authorities in the UK that makes clear that discriminating against members of the WTO, including Israel, is wrong and it is illegal and it must stop."
"And we do this because we believe in an open and free trade and we believe that discrimination is not appropriate and should be stood up to," he added.
Netanyahu hailed the move and commended the British government for "refusing to discriminate against Israel."
"We are once again being accused of being the source of all this tremendous instability around us that is plaguing the entire world; we're accused of being deliberate murderers of children and so many other slanders,' Netanyahu said.
"I want to commend the British government for refusing to discriminate against Israel and Israelis and I commend you for standing up for the one and only true democracy in the Middle East."
Also on Wednesday it was reported by the Ottawa Citizen that Conservative lawmakers in Canada are to present a motion to the House which would not only formally "reject" the goals of the BDS movement, but also calls on the government to  "condemn any and all attempts by Canadian organizations, groups or individuals to promote [it] both here at home and abroad."
A debate over the motion is scheduled for Thursday, however a final vote could come as late as next week, said the Ottawa Citizen.
The European Union last November backed the labeling of products from Jewish settlements, in a move that Israel has warned will harm the peace process with the Palestinians. A number of European Union countries including Greece and the Czech Republic have already chosen not to follow the EU guidelines.
You need to be logged in in order to post comments. Sign up or log in
February 17, 2016 9:15 PM
So, the UK gov. continues to appease Israel's illegality. Tantamount to condoning them.
February 18, 2016 7:53 AM
James - "the odds are that the chip in your phone and the processor in your laaptop were invented by jewish scientists in Israel" You have little knowledge of technology, James. The Israelis have invented nothing that, if taken away, would change your life at all. They didn't invent the laptop. They didn't invent the mobile phone, the car, the plane, the television, the train, the computer, glass, gunpowder, trains etc. etc. They did invent their God, who 'gave' them land populated by someone else at the time once they'd murdered them.
February 21, 2016 5:14 AM
Michael, you clearly have little to no knowledge of the pioneering breakthroughs in technology and medicine that's come from Israel. Thus showing your naïveté regarding technology.
February 21, 2016 8:39 AM
Neil, thank you for providing a list of the Israeli inventions that Israel has blessed the world with. I shall indeed stop using my phone, my computer and my television. I shall not use my car, travel on railways or reheat meals in my microwave. Can't think how I'll manage without my glasses. How bleak my life will become.