Palestinian economy may receive boost under potential new Israeli initiatives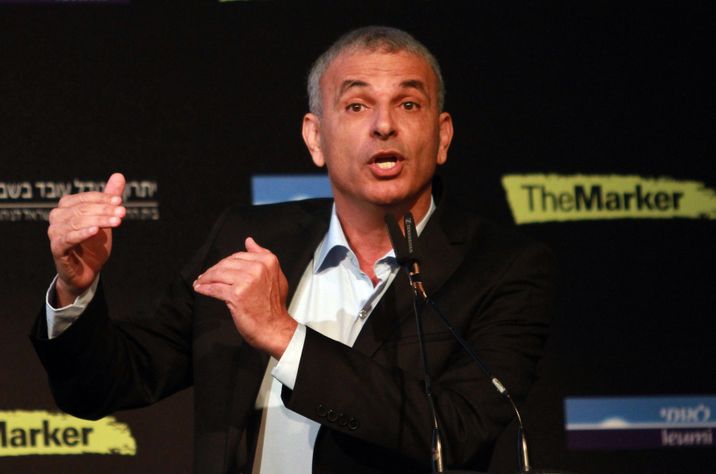 Moshe Kahlon
AFP/ Gil Cohen Magen
The plan would include opportunities for Palestinian entrepreneurs to intern at Israeli high-tech companies
Israeli Finance Minister has met with his opposite number in the Palestinian Authority Shukri Bakri on numerous occasions over the last few weeks, the Times of Israel reports, citing Israel's Channel 10.
The two have been sitting down to discuss a potential plan for the Israeli government to up its assistance to the Palestinian economy, prompted on the one hand by guarantees Prime Minister Benjamin Netanyahu made to US President Barack Obama last November, and on the other hand by attempts to lower the tension caused by months of increased violence.
The proposed plan is, according to the Times of Israel, the fruit of numerous meetings between Israeli and Palestinian officials in their respective finance ministries in recent months.
The initiatives will apparently revolve around industries such as healthcare and high-tech and broadening economic ties between Israeli and Palestinian interests in the construction sector, the Times of Israel says.
One of the initiatives of the plan, according to the report, will be opportunities for Palestinian doctors to train in Israeli hospitals.
In addition, Kahlon may well present new opportunities for Palestinian engineers and entrepreneurs to study and intern at leading Israeli high-tech institutions.
Furthermore, the Times of Israel says, Palestinian construction companies and contractors will be able to work in Israel. Currently, only Palestinian day laborers can enter Israel to work for Israeli companies.
The Palestinians have not yet confirmed the plan.
The International Monetary Fund said Thursday that economic growth for Palestinians in the West Bank slowed to an estimated 2.8 percent in 2015 and was likely to remain below 3.0 percent this year, AFP reported.