Netanyahu seeks to advance policy to expel family members of terrorists to Gaza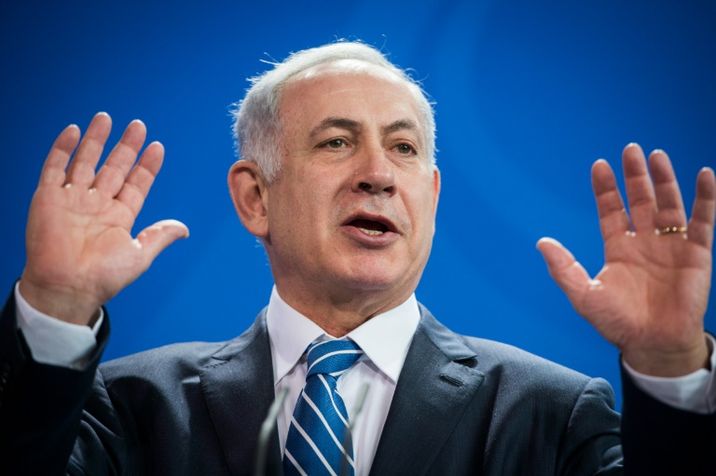 Le Premier ministre israélien, Benjamin Netanyahu, lors d'une conférence de presse à Berlin, le 16 février 2016
ODD ANDERSEN (AFP)
The AG has previously expressed his opposition to the proposal, saying it would breach international law
Israeli Prime Minister Benjamin Netanyahu on Wednesday asked Attorney General Avichai Mandelblit to conduct a legal review of a procedure that would allow the state to expel family members of Palestinian terrorists to Gaza.
"Many of the recent terror attacks have been committed by lone terrorists. Often these terrorists have come from families that encourage and assist them," Netanyahu wrote in a letter to Mandelblit.
"[I] believe that using this tool can lead to a significant decrease in terror attacks against the State of Israel, its citizens and its residents," the letter continued.
Earlier this week, Israel's Army Radio reported that Mandelblit is opposed to such a move due to international legal constraints, although it is supported by other Likud ministers as well as Netanyahu.
The AG said that the law would be a violation of both Israeli and international law. According to a source present at the cabinet meeting during which Mandelblit raised his objection, the AG's opposition is currently the only barrier to the proposed bill progressing in Israel.
Nonetheless, Netanyahu claimed that the legal restrictions preventing its implementation were a misinterpretation of international legal statute.
"We have not managed to bring about the deportation of terrorists' families. We cannot do this because the courts define this as a war crime. That is how it is defined in the Geneva Conventions, et cetera," Netanyahu said during a cabinet meeting according to Ynet.
"I think the intention there regarded relocation of entire populations," he continued. "They interpret it as relocating one person or another. I am certain this was not the intent of those who legislated the conventions.
"But that's how they interpret it in the world and, unfortunately, that's how they interpret it here."
This is not the first time the proposal has been discussed. During the second intifada deportation was also considered, with then-Attorney General Elyakim Rubinstein saying that it was permissible if it could be proven that the relatives had advance knowledge or had sheltered individuals being sought for arrest.
Deportations were only carried out after legal proceedings.
Tal Shalev is i24news' diplomatic correspondent
You need to be logged in in order to post comments. Sign up or log in
Again Israel shows the illegal nature of its state!
No Michael, again Israel is trying to find solutions to Palestinian terrorism. What exactly is the PA doing, apart from inciting its population from carrying out murderous attacks?
But that which Netanyahu proposes is against international law, Neil ... he will know that ... is HE inciting the AG tomake an illegal proclamation? Yes, terrorism(the killing of civilians here) is wrong and solutions need to be found. Attacks on Israeli occupying soldiers and police are not terrorism. One solution would be to end the occupation and move the illegal settlers back to the state of Israel that the world granted them. When the IDF invade Gaza do they just decide to go in and destroy large swathes, unneccessarily killing thousands of civilians as they seek out the militants or are they incited by their commanders to do so?