Labor MK says proposal to ban minaret loudspeakers is "war on Arab minority"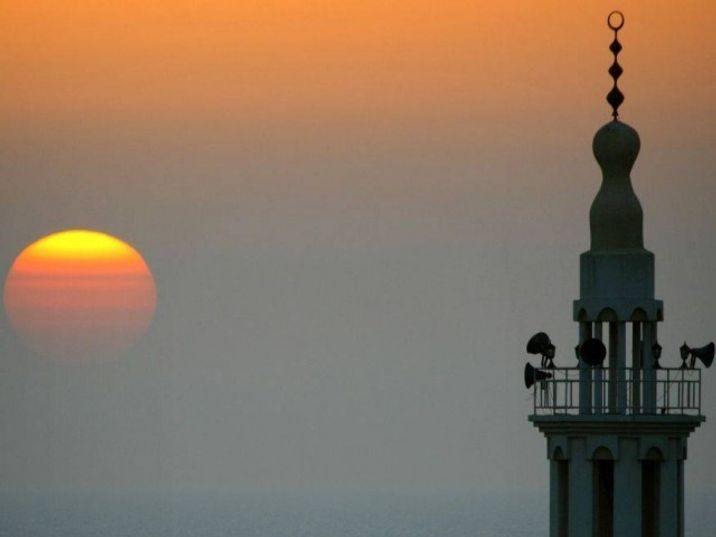 Canadian Muslims have erected the Arctic's first minaret
AFP
Labor MK Zoher Bahalul calls the proposal part of a 'war against the Arab minority'
A vote on restricting the Muslim call to prayer will again come before the Ministerial Committee for Legislation in the Israeli Knesset on Sunday, which seeks to ban muezzins from using loudspeakers, the Times of Israel reports.
The proposed bill, drafted by Habayit Hayehudi MK Moti Yogev, with the backing of Likud and Kulanu MKs, according to the report.
This is not the first time such a proposal has been tabled. In late 2014, Yisrael Beiteinu MK Robert Ilatov suggested a similar ban, although it ultimately failed to win the support needed to pass various Knesset readings and be voted into law.
"The religious issue is the most dangerous issue the government has adopted recently," Zionist Union MK Zoher Bahalul told i24news. "We will struggle against [this legislation]. If they adopt it it's war against the Arab minority."
Bahalul added that he was not surprised by the proposal, calling it part of "the government's persecution against the Arab minority."
The call to prayer, or adhan, is broadcast five times a day between dawn and night-time, at different hours according to the time of year.
In proposing bills to restrict the adhan, MKs say that the call constitutes noise pollution and that quality of life is more important than freedom of religion, the Times of Israel says.
The report adds that in addition to restricting muezzins' use of loudspeakers for the call to prayer, the bill would also bar their use for "conveying religious or nationalist messages, or even words of incitement."
The proposed bill further states that "[h]undreds of thousands of Israeli citizens — in the Galilee, Negev, Jerusalem, Tel Aviv-Jaffa and other places in central Israel — suffer regularly and daily from the noise caused by the call of the muezzin from mosques," the report says.
But Haaretz also reported that the interior minister would have the authority to exempt specific places of worship from the ban.
You need to be logged in in order to post comments. Sign up or log in
A call to prayer in Egypt? Wow! "Then the same day I was informed that I was to be moved to a different room...one nil to the christians.." You're a Christian, James? You should read the New Testament and learn its teachings. It'll be a shock to you.