Zoabi calls for boycott of Israel to protest Lieberman becoming defense minister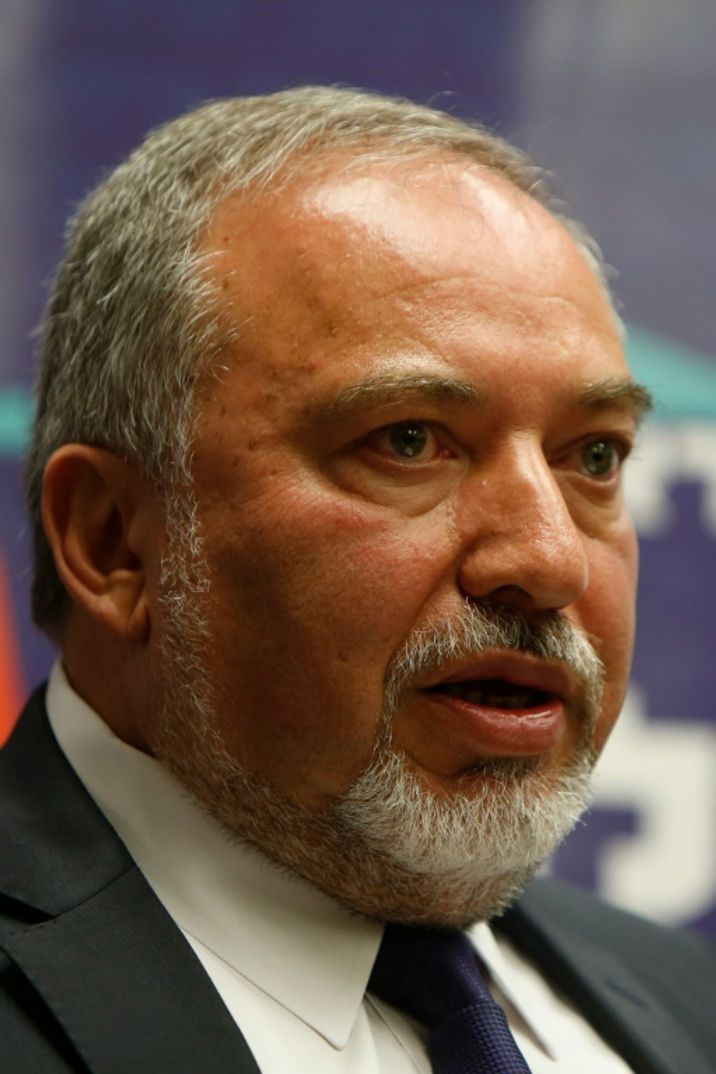 Avigdor Lieberman is expected to join Israeli Prime Minister Benjamin Netanyahu's government as defence minister
Gali Tibbon (AFP/File)
Netanyahu set to form most right-wing government in Israeli history as Yisrael Beitenu to join coalition
Arab Israeli lawmaker Hanin Zoabi of the Joint Arab List called for an international boycott of Israel in light of the likely appointment of right-wing MK Avigdor Lieberman to the role of Defense Minister as part of a coalition deal.
"Had the world learned to boycott the government, we would not have reached the stage where dangerous fascists who should be in jail instead top the pyramid of power," Zoabi told Israel Radio.
Prime Minister Benjamin Netanyahu looked set to form the most right-wing government in Israeli history on Thursday, with Lieberman, a hardliner loathed by Palestinians, expected to join as defense minister.
Netanyahu's allies were set for fresh negotiations with representatives of Lieberman's far-right Yisrael Beitenu party to try to entice it to join the governing coalition and boost its currently wafer-thin majority in parliament.
Leaks to the Israeli media from both sides said a deal was close to being finalized.
Likud MK and son of former Israeli Prime Minister Menachem Begin, Benny Begin has called the appointment "irresponsible," the Israeli daily the Jerusalem Post reported.
Speaking in an interview with the Hebrew language Maariv newspaper, the sister publication to the Jerusalem Post, Begin said that appointing Lieberman in place of current Defense Minister Moshe Ya'alon is "a step that expresses irresponsibility toward the defense establishment and all of Israel's citizens."
"The political seesaw between candidates who are supposed to join the coalition is indicative of the fact that the prime minister prefers to replace the difficulties of managing a coalition with a thin majority with much larger difficulties, perhaps even with dangers that will result from this bad appointment," he added, said the Jerusalem Post.
On Sunday, Netanyahu also reached out to Lieberman to join the coalition with his Yisrael Beiteinu party, however, many analysts saw it as a move to push Herzog into finalizing a deal to form a unity government.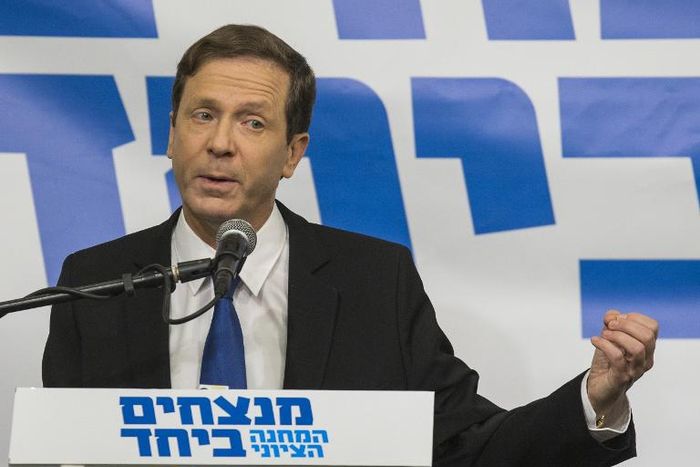 On Tuesday it was reported that Herzog and Netanyahu were close to a deal, but that was quickly batted away by Netanyahu's Likud, with officials saying that there were too many significant gaps left to close.
For his part, Herzog says that he has not yet seen an offer to his satisfaction.
Wednesday it was reported that Netanyahu had informed Ya'alon that he was offering the position of Defense Minister to Lieberman, a condition that has long been a sticking point for Lieberman should he join the coalition. Lieberman is also pushing for the government to pass a bill allowing for the death penalty to be given to convicted terrorists.
Ya'alon, a level-headed former army chief of staff has been at loggerheads with Netanyahu after insisting senior military officers should "speak their mind" after Major General Yair Golan, deputy head of the armed forces, came under fire for making comments comparing contemporary Israeli society to Nazi Germany.
Maariv reported that Lieberman had agreed to the offer in principle. The reports suggested that the possibility that the center-left Zionist Union was joining the coalition was shrinking.
Speaking at a press conference earlier in the day, Lieberman said that Yisrael Beiteinu may quit the opposition in favor of joining the coalition, Haaretz reported. But he added that the offers he'd received so far were not sufficient.
Meanwhile, opposition Labour party chief Isaac Herzog said Wednesday he refused to negotiate with Netanyahu on joining the coalition unless the prime minister dropped parallel talks with Lieberman.
Herzog was speaking just hours after Lieberman convened a press conference to say he would consider joining Netanyahu's coalition.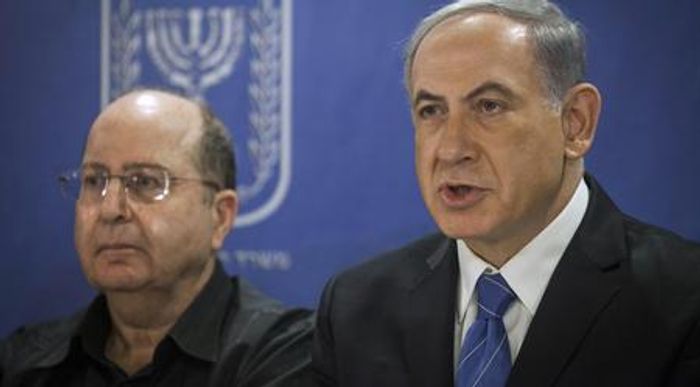 The prime minister, according to Herzog, was facing "a historic choice" to "either embark on a journey of war and funerals" with Lieberman or choose a path of "hope for all (Israeli) citizens".
"We won't negotiate in parallel to Lieberman," Herzog said.
Israeli media reported on Tuesday evening that Netanyahu and opposition leader Isaac Herzog are planning an unprecedented joint trip to Cairo to meet with Egyptian President Abdel Fattah al-Sisi in order to jump-start the stalled Israeli-Palestinian peace process.
Lieberman's entry into the government will be closely watched by the international community and the Palestinians.
He has called for Gaza to be dealt with "like Chechnya" and urged Israel to treat its Hamas rulers "like the United States did with the Japanese in World War II."
The former foreign minister also has a history of controversial statements about Arab Israelis, calling lawmakers from the Arab Joint List "terror supporters".
Since forming his government a year ago, Netanyahu has made no secret of wanting to expand his rightwing-led coalition beyond the 61 seats it currently holds in Israel's 120-member parliament. Bringing Lieberman's Yisrael Beitanu into the fold would add another eight seats to Netanyahu's majority.
Read more- Analysis: Private Lieberman replaces General Yaalon