French graft suspect says he gave €1 million to Netanyahu campaign: Haaretz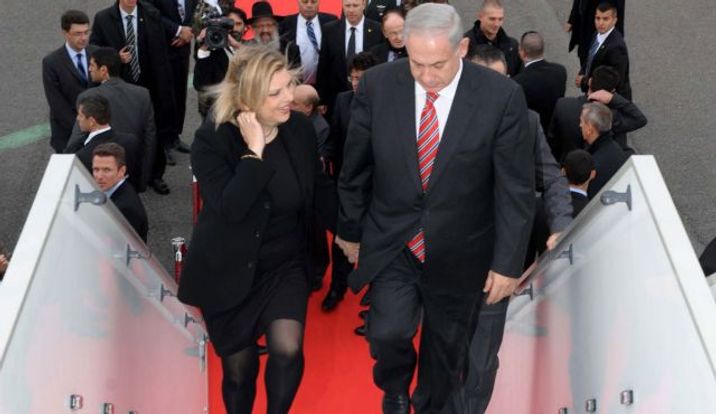 Prime Minister Benjamin Netanyahu and his wife Sara board chartered flight
Israel Government Press Office
Arnaud Mimran testifies in court that he donated a sum that is well above what is legally allowed in Israel
A suspect in a major French graft trial testified in court on Thursday that he had spent €1,000,000 on Israeli Prime Minister Benjamin Netanyahu's election campaign, Haaretz reports.
Arnaud Mimran's testimony adds credence to Haaretz's report last month that Mimran has had ties with Netanyahu for years.
Netanyahu representatives categorically denied the funding, which would have broken a law forbidding candidates for Israel's parliament, the Knesset, from accepting more than NIS 11,480 from a single donor – a sum that goes up to NIS 45,880 if the candidate is running to chair a party.
Haaretz first reported in March on Mimran's association with Netanyahu, which apparently stretches back more than a decade. Mimran reportedly funded Netanyahu family holidays in the Alps and the French Riviera, and his name appears in a list of foreign donors Netanyahu compiled in 2002.
Mimran is under trial for what some in Europe have termed "the scam of the century" and stands accused of theft of at least €282 million from France's government. The question of his supposed relationship with Netanyahu arose because the trial is attempting to uncover whether senior officials worked to protect Mimran from standing trial.
Legal experts told Haaretz that the supposed transfer to Netanyahu's campaign is legal in France, and hence would likely not come under further discussion during the trial.
However, the issue of his alleged friendship with Netanyahu could arise again in connection with Mimran's political relationships, Haaretz speculates.