More Israelis hold Netanyahu responsible for Shabbat rail work crisis: polls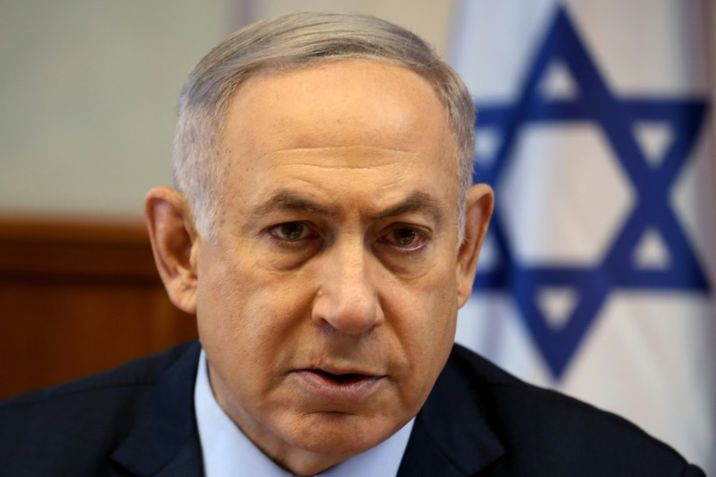 Israeli Prime Minister Benjamin Netanyahu opens the weekly cabinet meeting at his Jerusalem office on July 31, 2016
Gali Tibbon (POOL/AFP)
A government bust-up ended with Israeli commuters stranded on jammed motorways as trains were canceled
The Israeli public largely holds Prime Minister Benjamin Netanyahu responsible for a governmental bust-up over rail works on Shabbat, according to two surveys conducted Sunday.
Netanyahu decided to cancel rail works scheduled for Saturday after Transportation Minister Yisrael Katz and the national rail company refused to do so in the face of protests from the coalition's ultra-Orthodox factions, who said that such works desecrated the Sabbath.
As a result, the Tel Aviv-Haifa train line had to be suspended for the first day of the working week in Israel in order for the works to be completed, leaving commuters stranded in traffic jams and soldiers relying on hundreds of last-minute buses laid on by the Defense Ministry in order to be able to get back to base.
Netanyahu and his office placed the blame for the firestorm squarely at the feet of Katz, saying that he had been attempting to destabilize the governing coalition. Israeli media reported on Sunday that Netanyahu had on Saturday night considered firing Katz for authorizing work on Shabbat, before eventually deciding against doing so.
Nonetheless, a poll conducted by Channel 2 on Sunday showed that 49 percent of Israelis blame Netanyahu for the crisis, while 14 percent blame Katz. A separate Maariv poll revealed that only 25 percent of Israelis support Netanyahu in his rift with Katz.
The Maariv poll also showed that 61 percent of Israelis are in favor of such works being conducted on Shabbat. According to the Channel 2 survey, 63 percent of Israelis believe that Netanyahu's decision to cancel the work on Shabbat was not justified.
Meanwhile, a leaked document obtained by Yedioth Ahronoth revealed that last November, Netanyahu authorized rail work to be carried out on Shabbat. A section of the document, which was published on Monday, showed that Netanyahu approved the work in his role as finance minister.