Court issues interim order preventing ban on Shabbat railway construction work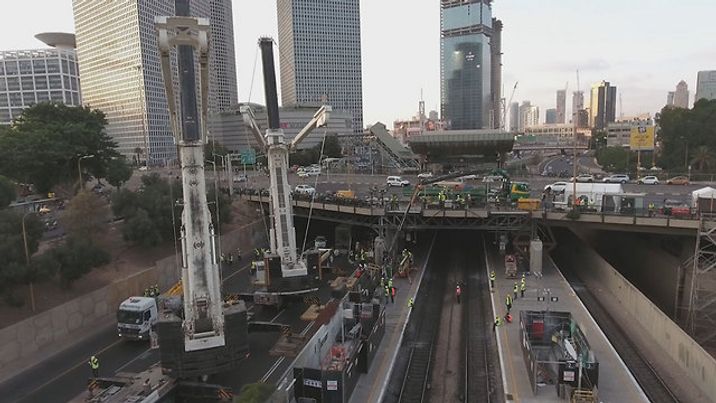 Construction at HaShalom train station, Saturday August 27, 2016
Israel Railways
Netanyahu cancelled rail works on Saturdays in face of protests from coalition's ultra-Orthodox factions
Israel's Supreme Court on Tuesday issued an interim order to prevent Prime Minister Benjamin Netanyahu from placing a ban on railway construction on Shabbat.
According to Jewish law, Shabbat is a weekly day of rest that begins Friday at sunset and ends Saturday after sunset. Jews traditionally refrain from working or engaging in business activities on this day.
Netanyahu decided to cancel rail works scheduled for Saturday after Transportation Minister Yisrael Katz and the national rail company refused to do so in the face of protests from the coalition's ultra-Orthodox factions, who said that such works desecrated the Sabbath.
As a result, the Tel Aviv-Haifa train line had to be suspended for the first day of the working week in Israel in order for the works to be completed, leaving commuters stranded in traffic jams and soldiers relying on hundreds of last-minute buses laid on by the Defense Ministry in order to be able to get back to base.
The high court's decision came in response to a petition from Zahava Gal-on, head of the left-wing Meretz party, challenging the constitutionality of Netanyahu's stoppage on construction.
In response to the ruling Netanyahu said that "I respect the decision of the Supreme Court. I think they clarify the order of things."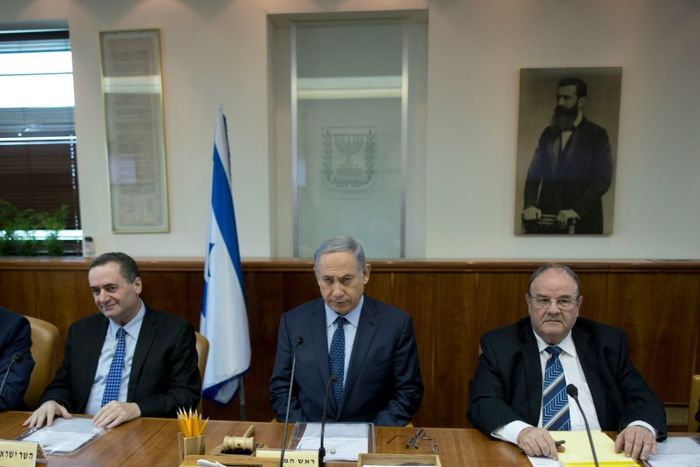 "The Minister of Social Affairs is responsible here and according to the law decide which works are necessary and these will be carried out - if necessary also on Saturday," he continued.
"The work that is not essential will be completed weekdays. This order right, and I think it is the correct thing to put an end to this affair. All citizens of Israel, secular and religious alike - should abide by this ruling and this decision."
Netanyahu and his office placed the blame for the firestorm sparked by the transportation crisis squarely at the feet of Katz, saying that he had been attempting to destabilize the governing coalition. Israeli media reported on Sunday that Netanyahu had on Saturday night considered firing Katz for authorizing work on Shabbat, before eventually deciding against doing so.
A leaked document obtained by Yedioth Ahronoth revealed that last November, Netanyahu authorized rail work to be carried out on Shabbat. A section of the document, which was published on Monday, showed that Netanyahu approved the work in his role as finance minister.
Orthodox MKs eye Tel Aviv businesses for Shabbat closures
Meanwhile, Interior Minister Aryeh Deri is renewing a push to have all businesses in Tel Aviv close for Shabbat.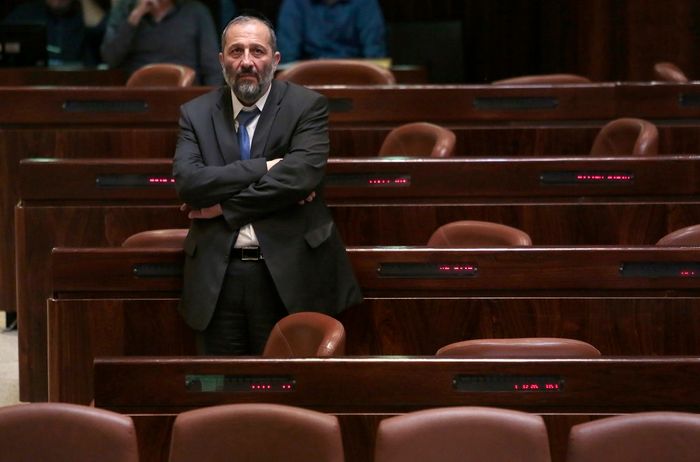 Tel Aviv is a secular city with many groceries, convenience stores and restaurants open on the Jewish day of rest.
Tel Aviv's municipal council approved a bylaw in August of 2014 that enables approximately 164 - or 15% of all grocery stores - operating in the city to remain open on Saturday.
Three commercial zones in the city – Tel Aviv Port, Jaffa Port, and Hatahana D-the old train station market – were allowed to conduct business as usual on Shabbat regardless of the new bylaw.
According to the Haaretz daily, Deri is pushing forward a proposal that would place a blanket ban on businesses operating on Shabbat in Tel Aviv, but as a compromise exclude the three commercial zones also granted a free pass by the 2014 bylaw.
If this proposal is hindered, he will submit a draft for sweeping legislation that would close businesses across the country, officially cementing Saturday as a day of rest.
The director of the Prime Minister's Office, Eli Gruner formed a commitee which drafted and presented three alternatives to the ultra-Orthodox parties, all three of which have been declined.
The Interior Ministry told Haaretz that "our aim is to present the High Court with a collective government position opposing the Tel Aviv municipal bylaw regarding groceries and other stores in the city. This will be more powerful than opposition by just the interior minister. The aim is to determine a status quo without annoying citizens. Only if this doesn't help will we put forth a proposal prohibiting the opening of any businesses, anchoring this in major legislation that will override municipal laws."