Israel's top diplomat steps down citing 'personal reasons'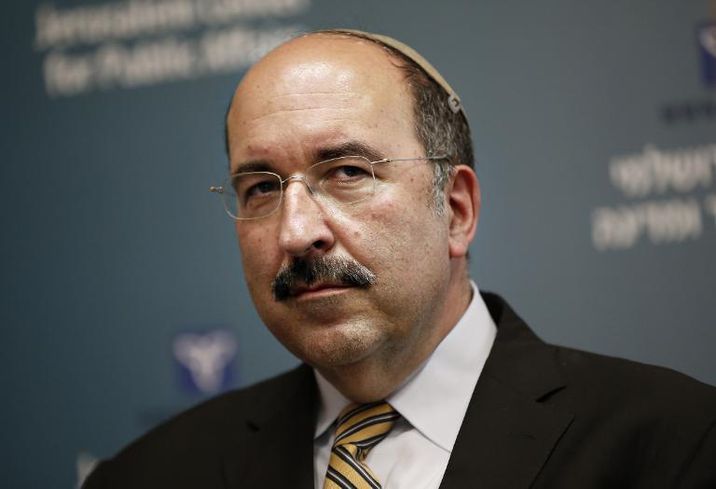 Dore Gold, futur directeur général des Affaires étrangères israéliennes, le 1er juin 2015 à Jérusalem
Thomas Coex (AFP)
Netanyahu appointed Yuval Rotem as the successor of his long time associate
In a surprise announcement, Dore Gold, the director general of the Foreign Ministry, has stepped down from his post on Thursday citing "personal reasons."
Prime Minister Benjamin Netanyahu, who also fills the role of foreign minister, appointed Yuval Rotem as Gold's successor.
Yuval Rotem has served in the Foreign Ministry for 30 years; his former posts include Ambassador to Australia, Consul General in Los Angeles and head of the Foreign Minister's staff.
"The post of Foreign Ministry director general has constituted a personal and professional peak in the years during which I have served on the diplomatic front," said Gold, a US-born right-wing academic closely associated with Netanyahu.
"I am grateful to the professional and dedicated staff of the Foreign Minister, with whom together we have led Israel's diplomatic battles. I wish great success to my successor."
Netanyahu thanked Gold for "his great contribution towards strengthening Israel's diplomatic ties in the world, including in Africa and the Middle East."
Gold holds a BA and MA in Political Science from Columbia University, as well as a PhD in Political Science and Middle Eastern Studies.
He from served as Foreign Policy Adviser during Netanyahu's first term as premier, between June 1996 to June 1997. He was a member of the Israeli delegation at the 1998 Wye River negotiations between Israel and the Palestinians, later serving as an advisor to Prime Minister Ariel Sharon.