Right-wing protests during Arab rapper's show in Israel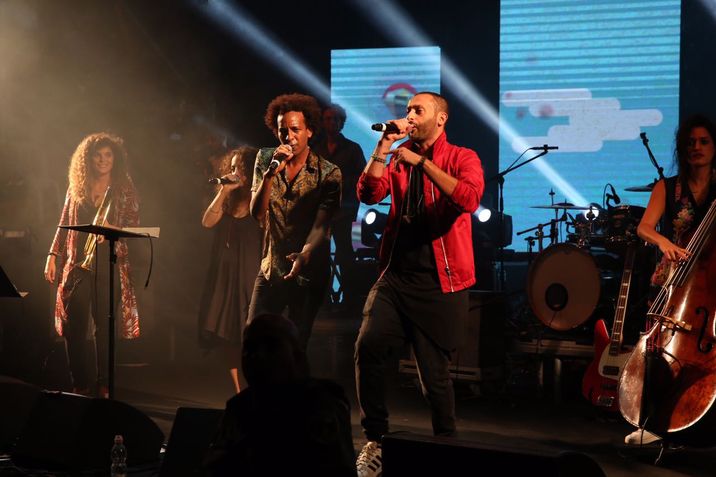 Tamer Nafar performs in Haifa on October 19, 2016
Zaher Abu Nasser
Tamer Nafar's performance proceeds as planned despite culture minister's opposition and angry demonstrators
A rapper's performance in Israel's Haifa on Tuesday night saw right-wing protesters shouting insults and booing at performer Tamer Nafar and lawmaker Hanin Zoabi.
Israeli Culture Minister Miri Regev had asked the city's mayor to consider canceling the performance, arguing that Nafar, who is an Arab with Israeli citizenship and identifies as Palestinian, "chooses at every opportunity and on every possible platform to come out against the idea of Israel and its existence as the state of the Jewish people."
Despite the controversy, Nafar performed as planned.
Around 100 people protested on Tuesday night as the performance took place, according to Israeli news site Walla. No clashes requiring police intervention were reported.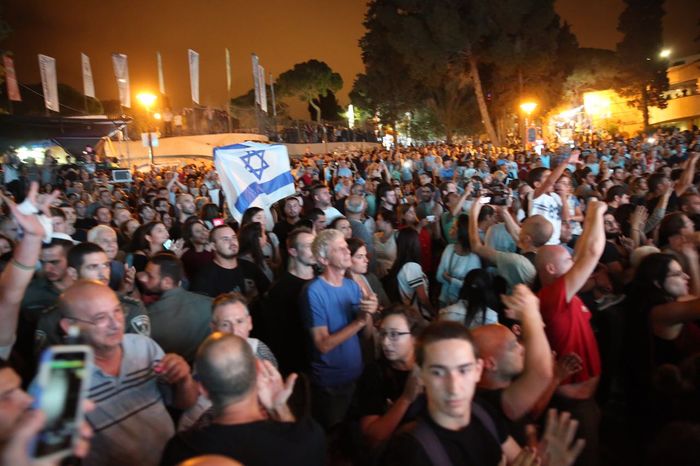 Controversial parliamentarian Hanin Zoabi was also greeted with jeers by protesters, who reportedly called her a terrorist and "the devil himself."
Minister Regev's opposed Nafar's appearance on the grounds that his lyrics, she said, denied Israel's right to exist.
According to Israeli daily Haaretz, in a letter to Haifa's mayor Regev pointed to a song by Nafar called "Who's the Terrorist," which includes the words: "Democracy? Why? It reminds me of the Nazis / You've raped the Arab soul / And it became pregnant, giving birth to a child called terror attack / And then you call us terrorists."
Ahead of the appearance, two activists from the country's ruling Likud party were questioned by police after writing online that they planned to "blow up" the performance. They said they were referring to legal attempts to halt the performance.
Read more: Arab rapper to perform at Israeli festival despite culture minister's resistance