Israeli minister summons educators accused of praising terrorist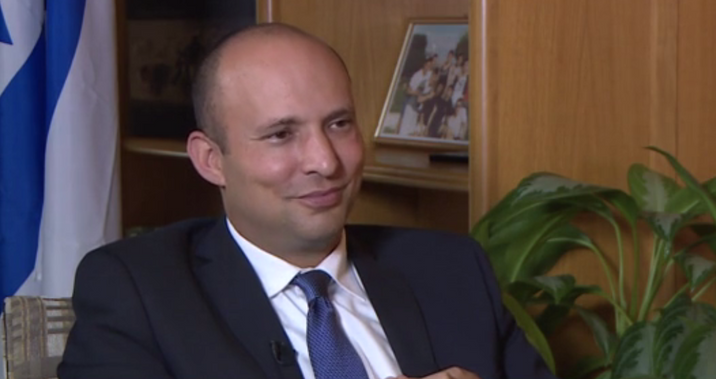 Le ministre israélien de l'Education Naftali Bennett lors d'une interview accordée à i24news
i24news
Teacher and principal, who receive state wages, allegedly photographed waving banner supporting terrorist
Israeli Education Minister Naftali Bennett on Tuesday said he would summon two educators seen in a recent image that appeared to support terrorism.
A photograph published online last week showed an Arab soccer team, including the teacher and school principal, waving a banner praising the perpetrator of a terror attack in Jerusalem, Israel's Mako news site reports.  
The banner showed a portrait of the gunman who killed two people and wounded six in Jerusalem this month, along with text expressing grief over the "hero martyr."
 Both educators receive a salary from Israel's Education Ministry and work in Jerusalem. One runs a junior high school in Issawiya, while the other is a physical education teacher in a junior high school in Silwad.
The soccer team's coach has been arrested on suspicion of incitement to attack Israelis, according to Mako.
The Education Ministry announced in a statement that Minister Bennett had summoned the pair for clarification, referring to the allegations, if true, as "severe incitement."
"Anyone who incites against the state of Israel will not work in education," read the statement. 
You need to be logged in in order to post comments. Sign up or log in
Israel praises Begin. Israel has Begin Boulevard named in his 'honour'. Begin was a terrorist!