Yesh Atid could top Likud if Israeli elections held today, poll shows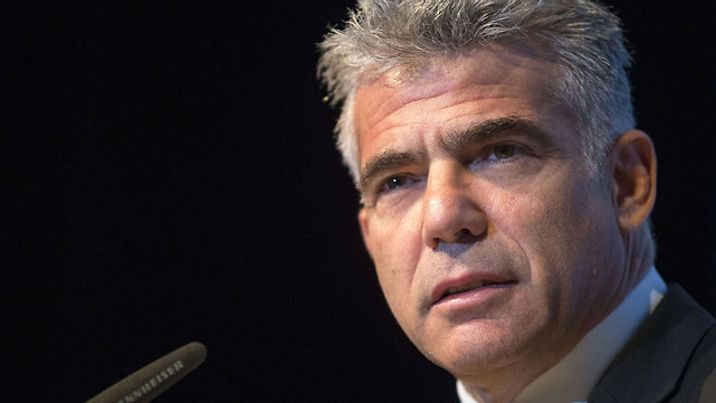 Yair Lapid
AFP
The Israeli public, however, still appear to favor Netanyahu as prime minister
The center-left Yesh Atid (There is a Future) party could oust Prime Minister Benjamin Netanyahu's Likud as head of government if elections were held today, a new Channel 10 news poll suggests.
According to the poll, the party headed by former journalist Yair Lapid could make significant gains, rising from its current 11 seats in the Knesset to 27.  Likud would fall to second place after losing seven seats, dropping from 30 to 23.
The Israeli public, however, still appear to favor Netanyahu as prime minister, with 27 percent voting in his favor over 15 percent for Lapid.
In Israeli elections, voters cast a single ballot for a party as a whole, rather than vote for individual candidates. 
The religious right-wing party Bayit Yehudi would gain four seats to tie it with the Joint Arab List for third, with 12 seats apiece.
Defense Minister Avigdor Liberman's Yisrael Beiteinu (Israel Our Home) party would hold the next largest number of seats, rising from six to ten.
The Zionist Union, which was projected by polls to defeat Likud in the last election and which currently has 24 seats in the Knesset, would see a significant drop, emerging from the hypothetical election with just eight mandates.
The ultra-Orthodox Shas party would receive 8 seats, United Torah Judaism and Kulanu would receive seven, and left-wing Meretz would gather six..
According to Channel 10, 31 percent of the poll's 615 respondents were undecided.   
Read more: Lapid says Netanyahu's response to UN vote shows 'confusion, not strength'
You need to be logged in in order to post comments. Sign up or log in
December 31, 2016 4:50 PM
Who believes in polls? They are systematically manipulated or they are intrinsically wrong!