Israeli lawmakers mull PM immunity bill amid Netanyahu graft probe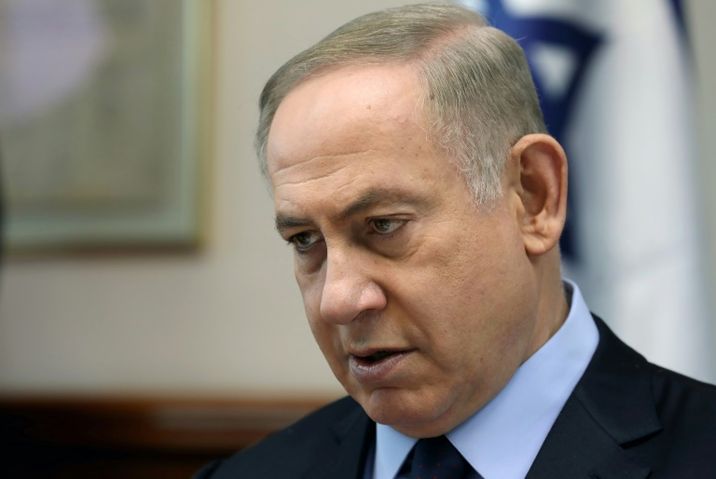 Le Premier ministre israélien Benjamin Netanyahu, le 1er janvier 2017 à Jérusalem
GALI TIBBON (AFP)
Proposed bill would not apply retroactively, would not offer Netanyahu immunity to criminal probes underway
Israeli lawmakers on Monday considered promoting legislation that would give the country's sitting Prime Minister immunity from certain types of police investigations and criminal prosecution.
The proposal, made by Likud party lawmaker MK David Amsalem, was prompted by the latest investigation into Prime Minister Benjamin Netanyahu, who was questioned by police under caution earlier in the day as part of a criminal graft probe.
Amsalem's proposed bill would amend Israel's Basic Laws, which outline relations between the state's authorities among other things, to prohibit police from investigating a sitting Prime Minister for fraud, bribery and breach of trust.
Amsalem argued that similar laws exist in France, where the President may not be prosecuted during his term, except in the case of high treason.
The proposal appeared to receive cautious backing from Justice Minister Ayalet Shaked of the Jewish Home party, who said it "should come with several other elements" to strengthen the sitting Prime Minister's ability to govern, the Ha'aretz newspaper reported.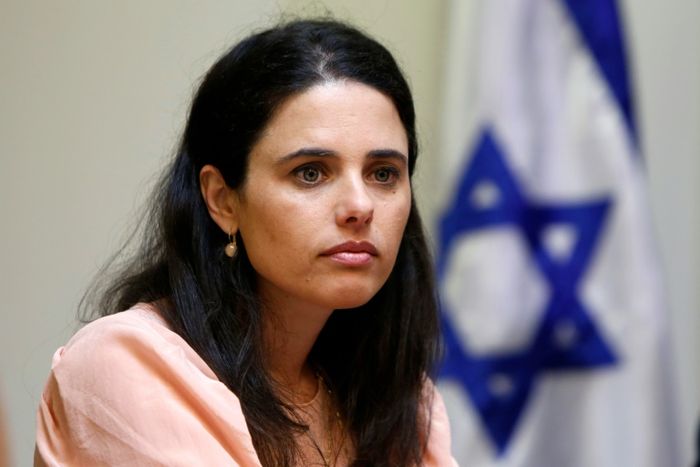 "This law is called the 'French Law,'" she told Radio Darom on Monday evening. "In France, they don't investigate an incumbent president, only after his term has ended. It's something that we could consider; it would have to be part of other elements, not just on its own."
"As a matter of principle, the prime minister should be like everyone else, there should be no difference," she said. But, she added, "in order to enable [the prime minister] to handle state affairs appropriately, we can consider it."
Amsalem's proposed legislation would allow an incumbent Prime Minister to complete their term before police could launch an investigation into suspected criminal affairs conducted within the scope of their duties.
It would not offer immunity from investigations into security, sex, violence, or drug-related offenses.
The proposed legislation would also not be applicable retroactively, and therefore would not provide Netanyahu immunity from the current investigation into graft suspicions.
Attorney General Avichai Mandeblit approved the launch of criminal investigations against Netanyahu regarding two cases several days ago.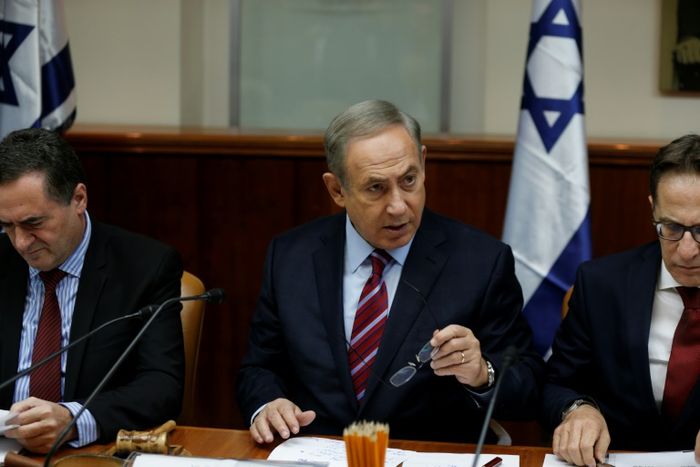 Netanyahu was questioned by police under caution at his residence on Monday for nearly three hours over whether he illegally accepted gifts from wealthy supporters.
The details of a second investigation brought against the Prime Minister have been kept entirely secret from the public, but a report by Ha'aretz claims that the allegations pale in comparison to graft and have the potential to be "earth-shattering."
Amsalem has defended Netanyahu, leader of the Likud faction, calling the media hype surrounding the probe "eagerness" to see the fall of Israel's right.
"There is a motivation to remove the Right from power," Amsalem told Army Radio. "We need to take away any motivation other than that pertaining to the investigation itself. There is a basic democratic principle that the people chose someone to lead the country. That is the most important principle and it takes precedence over all others."
Netanyahu has slammed reports of renewed allegations against him as "baseless."
"All these scandals have turned out to be baseless and so will the allegations being published in the media now," the premier said. "We keep repeating: This will come to nothing because there is nothing."
(Staff with agencies)