Israel defense deputy floats soldier immunity bill after divisive shooting trial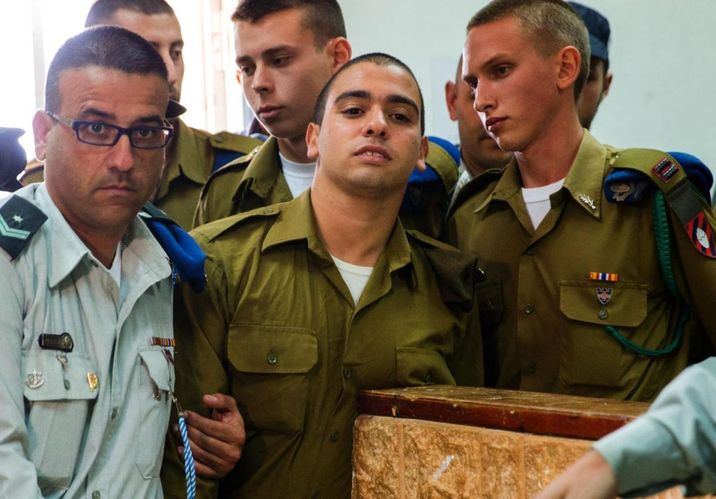 Elor Azaria in the Jaffa military court on May 9
Jack Guez/AFP
Immunity would not apply in cases of looting, property destruction, bribery, bullying, or sexual offenses
Israel's Deputy Defense Minister Eli Ben Dahan on Saturday announced plans to propose legislation that would grant soldiers taking part in security operations immunity from criminal prosecution.
The proposal was prompted by the deeply divisive trial of  20-year-old Sgt. Elor Azaria, who was found guilty of manslaughter after being caught on video last March shooting dead an already immobilized Palestinian who had carried out a stabbing attack against Israeli soldiers moments before.
Dahan's proposed legislation would see current legal immunity extended beyond actions taken during security operations to include action taken before and after the operation as well. 
"The law sends a clear message to IDF soldiers: just as they protect us, we will protect you as well," Dahan told the Srugim news website on Saturday.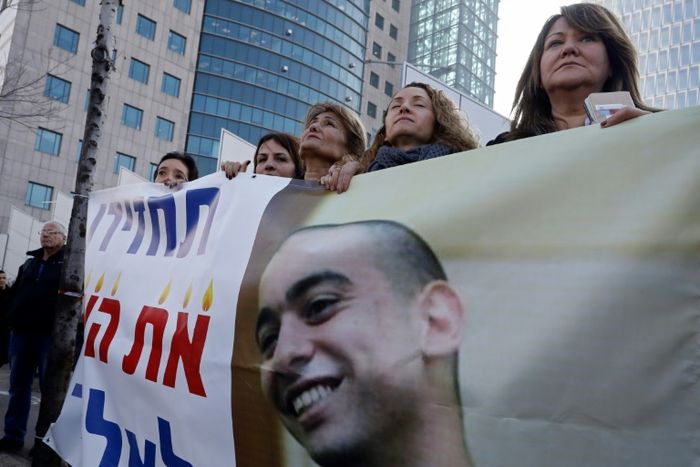 Dahan called the bill "balanced" and said the law would allow soldiers to "carry out their duty to defend the country without fear of potential criminal prosecution."
"We've seen too many soldiers and commanders suffer from a long legal process, only to be acquitted eventually," he said. "This is the case because there is no clearly stated legal or ethical assurance that we are protecting them while they carry out their duties."
Soldiers would not receive legal immunity in cases involving accusations of looting, property destruction, bribery, bullying, or sexual offenses. It would also allow authorities to repeal the extended immunity in certain cases.
Dahan expressed confidence the law would be supported.
"As someone who served as a major in the IDF, I am sure this will help our soldiers and have no doubt MKs will support this law," Dahan said.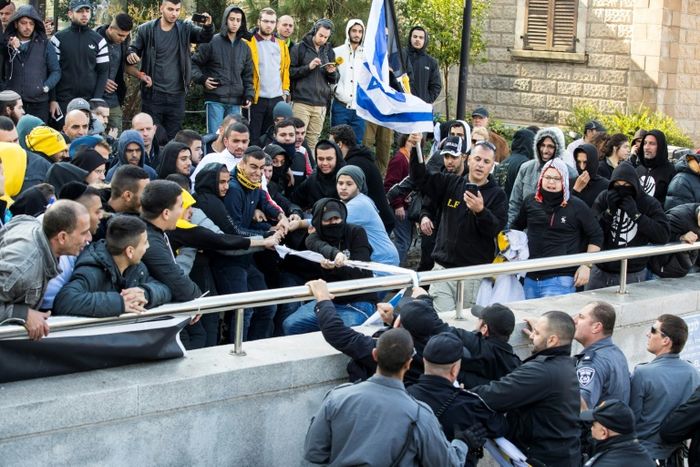 Azaria's conviction has deeply divided Israeli public opinion between those who believe he was wrongly tried and those who say the conviction was the right and proper consequence of his actions.
Right-wing politicians -- including Prime Minister Benjamin Netanyahu -- have already called for Azaria to be pardoned, even though he has yet to be sentenced and his lawyers say he may appeal.
Azaria faces up to 20 years in prison.
(Staff with agencies)