Sara Netanyahu gives testimony about gifts in widening graft probe against PM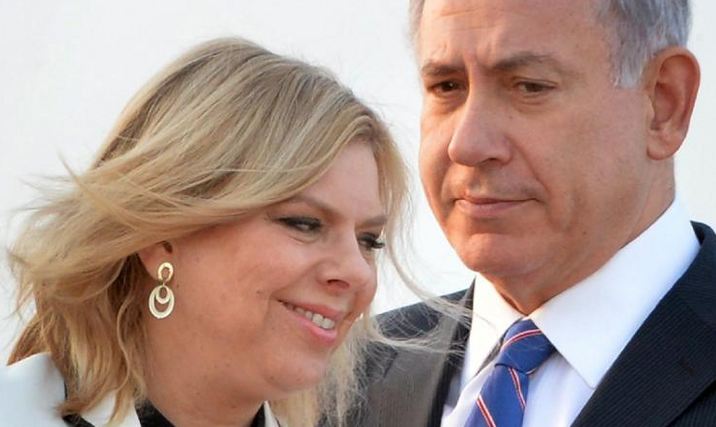 Benjamin and Sara Netanyahu 2015
AFP
Israeli media mogul to give testimony in separate case involving 'quid pro quo' arrangement with PM
Sara Netanyahu, wife of Israeli Prime Minister Benjamin Netanyahu, has given testimony on allegations that the Netanyahus received gifts worth tens of thousands of shekels from a number of wealthy benefactors, in part of a widening graft probe brought against the Prime Minister.
Israeli media reports said Sara Netanyahu gave testimony Wednesday night to the Israeli police's national fraud unit in Lod, southeast of Tel Aviv.
There was no official confirmation that Mrs. Netanyahu was questioned.
Police have been investigating allegations that the Prime Minister and his wife had for several years accepted gifts of cigars and champagne from a number of businessmen, among them, Israeli Hollywood producer Arnon Milchan and Australian billionaire James Packer.
The Prime Minister has denied any wrongdoing on his part, while his lawyer has dismissed the possibility of criminal charges over such gifts, saying that "any reasonable person" understands that a "close friend" giving cigars as a gift was not a criminal offense.
According to Israeli media reports, however, Netanyahu on three occasions in 2014 asked US Secretary of State John Kerry to intervene on Milchan's behalf in order to renew a long-term visa for the film producer.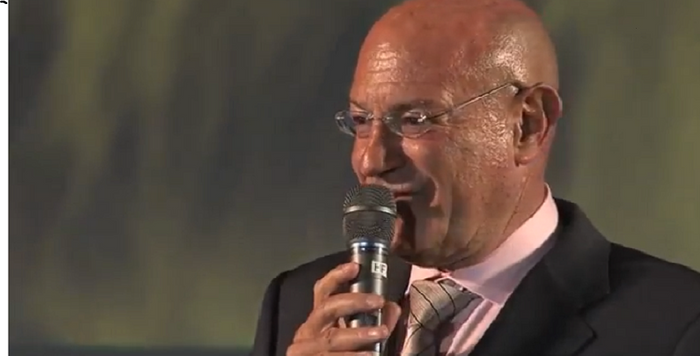 In addition to allegations of accepting illicit gifts, police have been questioning the premier regarding a second case, dubbed "Case 2,000", in which Netanyahu is accused of negotiating a 'quid pro quo' arrangement with Yedioth Ahronoth publisher Arnon (Noni) Mozes that would have limited circulation of the newspaper's main rival, Yisrael Hayom, in exchange for more favorable coverage for the Prime Minister.
The daily Ha'aretz newspaper reported that Israeli police are in possession of several hours worth of audio recordings which appear to confirm suspicions that the Prime Minister made a mutual benefit arrangement with the media tycoon that would help him maintain power in exchange for "achievements estimated to be worth a fortune."
"If we can come to an agreement on the law [to limit Israel Hayom], I will do all I can to make sure you stay here [as prime minister] as long as you want," Channel 2 quoted Mozes as saying in parts of the recordings leaked to Israeli media over the past week. "I'm looking you in the eye, and saying this as clearly as I can."
According to a report by Ha'aretz, Netanyahu is said to have threatened Mozes during their conversations. The paper quoted the premier as telling the newspaper publisher that "if he smears him, he will take care of him."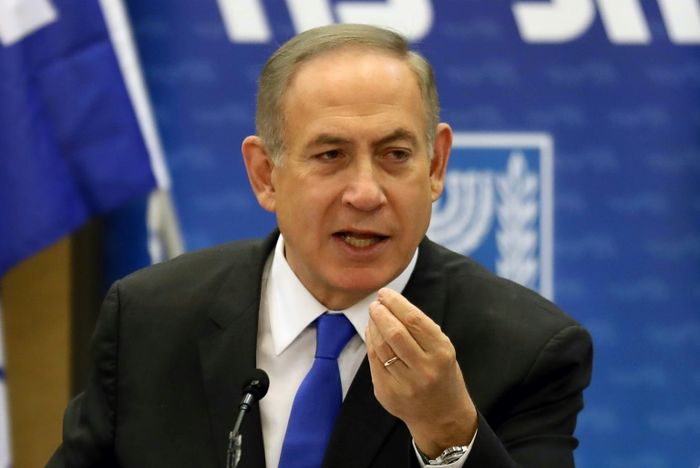 Israeli media reported Wednesday that Netanyahu claims to have recorded his private conversations with Israeli media tycoon, purposefully misrepresenting his position on the issues discussed with Mozes in order to extract compromising statements from him about Yedioth's underhanded dealings
Mozes is reportedly being investigated under caution along with Netanyahu over the deal. He is set to be questioned by police for a second time over the allegations, this time facing questions over Netanyahu's version of the exchange, Israel's Channel 10 reported Wednesday.
The Prime Minister has been questioned under caution by police twice in the case, which he has dismissed as "nothing but hot air" prompted by "relentless pressure by media sources on the law enforcement authorities,"
Israel's Attorney General Avichai Mendelblit and State Prosecutor Shai Nitzan are said to believe that while the scandal has far-reaching political implications, it is legally ambiguous and might not necessarily lead to an indictment.
(Staff with agencies)